Viper targets schools with Z Series Android Tablets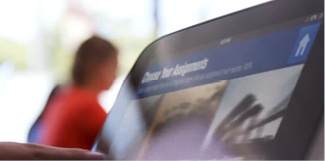 STAFF REPORT IBD:Beginning a smart new wave and making education all the more a "touch, feel and learn" experience, Viper has introduced new education-centered tablets with bundled applications including Kno Textbooks, and Intellisenses Camera App that works with a snap-on magnification lens.

This feature helps in converting the tab into a microscope and science app that recreates a science lab just by hooking it to a thermal probe and other sensors.

While this amazing feature wont stir much envy among high schools requiring physical science labs, these Viper tabs for schools may be the perfect science lab solution for more technology-conscious schools.

Viper Z-Series smart Tablets comes in 10-inch and 7-inch display screen versions, running on Intel processors with low-energy combustion. Hence, there is more battery backup (up to 8hours), without the bother of having to recharge quite often.

It doesnt matter if these smart Tablets run on either an Android 4.0 or 4.1operating system, because the hardware should just about cope with the superb performance.

Vipers Director and CEO Faisal Sheikh said, "this device has been designed to play a very critical role in transforming the very way children learn as it gives their learning a very soft, acceptable and easy-to-understand face of education."