Event highlights importance of sustainable transport system

STAFF REPORT KHI: In order to create awareness on sustainable transport, a poster and debate competition was organized by International Union of Conservation of Nature (IUCN), and NED University Karachi. The event was held under the project Pakistan Sustainable Transport (PAKISTRAN) Project. The event aimed at conveying message of effective energy use in transport sector as its need will be increased to as much as 100% in coming years. The carbon emissions can be neutralized by use of sustainable transport systems that account for energy conservation.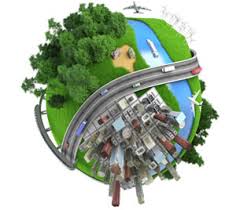 Mahmood Akhtar Cheema, Country Representative, IUCN Pakistan said while talking on the event, "Carbon emissions from transport cost heavy amount regarding environmental and health safety in this way we have to move towards reasonable advancement. We are an energy scanty nation and ought to consider the all-around sorted out methodology being trailed by PAKSTRAN which goes for decreasing emissions and rationing vitality through elected and common governments, internationals associations and scholastic foundations for the development of sustainable transport system".

Dr Saleem Janjua, National Project Manager of PAKISTRAN remarked, "Prologue to the maintainability viewpoints in the vehicle segment of Pakistan is a fundamental aspect to streamline improvement process in the nation – and a stage towards moderating the effects of environmental challenges".

Muhammad Afzal Haque, Vice Chancellor, NED University was also present in the event. He valued the endeavors of ICUN and the undertaking and said that there was the premier need to highlight this issue for a superior future in association with ecological difficulties.

Winning understudies were honored with cash prizes and certificates amid the end of the function.