Joint radio transmission broadcast exclusive WSD transmission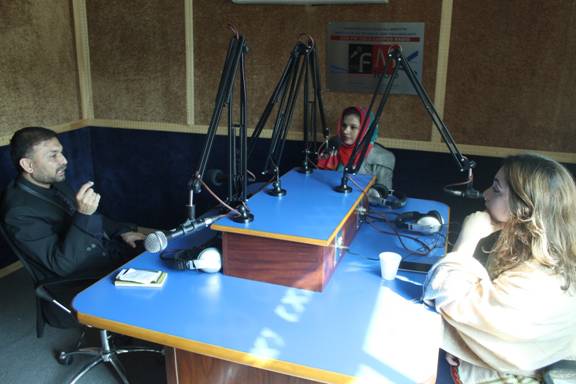 STAFF REPORT ISB: ZAB-FM 106.6 (The Voice of SZABIST Islamabad) sorted out an eccentric transmission on World Science Day (WSD) as a team with Technology Times Newspaper and Educational Broadcasters Forum (EBF). The objective of the transmission was to sensitize masses about the importance of WSD and the role science plays to enlighten peoples lives by offering many solutions to the daily life challenges and what role it can play for sustainable future, dialog and to scaffold crevice between researchers, scientists, and the general public.

Amid live transmission Sayed Paris Ali (Editor Technology Times Newspaper) Sana Chaudhry (Manager Technology Incubation Center, NUST) Muhammad Jawad (Producer, AIOU), Yameena Tamkeen (Deputy Director, AIOU) accentuated on the need of such joint endeavors to take information at grass root level through educational shows for science popularization in the society.

The transmission included the interview of renowned energy experts, messages from notable dignitaries from science organizations including UNESCO Director in Pakistan, Vibeke Jensen.

EBF member varsities that include Allama Iqbal Open University, Margalla College for Women, Foundation University, SZABIST Islamabad Campus, Fatima Jinnah Women University and Riphah International University produce instructive and enlightening program and highlighted the viability of science and offer that how science can acquire financial improvement Pakistan. The transmission was jointly run from FM 106.6, FM 91.6, FM 102.2, FM 98.6 and FM 96.6.