PARC chief calls for agriculture diversification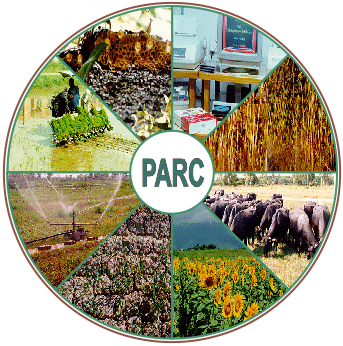 STAFF REPORT KHI: Chairman of Pakistan Agricultural Research Council (PARC), Dr. Nadeem Amjad, has called for diversification of agriculture saying it in addition to growing traditional crops, attention should also be paid towards planting other varieties as well.

"Media can play its role for disseminating the results of scientists research to growers, which will not only increase yield but also help enhance earnings of peasants and strengthen economy," said Nadeem while talking to media.

He pointed out that the country imports soyabean worth about Rs. 75 billion. Therefore, attention should be paid towards growing soyabean and other crops which have demand in the market.

He pointed out that the PARC is working for the promotion of agriculture and livestock. There are offices and research centres that help guide growers and provide them the required assistance.He pointed out that in the previous years a virus had affected the crop of banana in Sindh but due to efforts of the scientists of PARC the disease was controlled.

Dr. Nadeem further said that in collaboration with Italy, the PARC had grown olive saplings on 6,000 acres of land in various areas of the country.In view of the success of the project, a five-year plan has been chalked out and olive saplings would be grown on 50,000 acres of land in various areas at the cost of Rs. 2.5 billion. There would be 30 nurseries in Pakistan while plants would also be imported from Italy.