Comsats talk highlights need for bio-surveillance for national security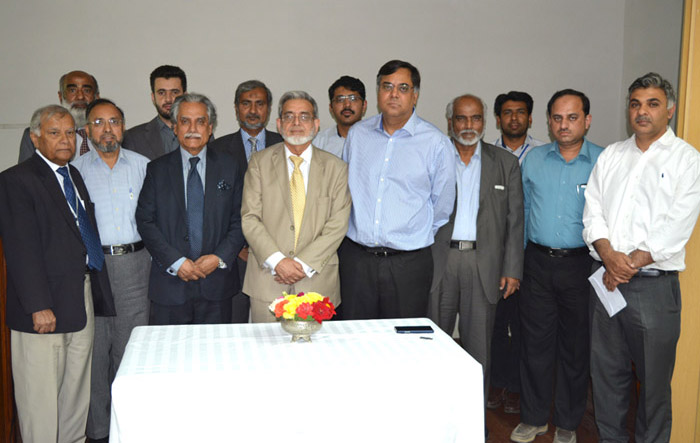 STAFF REPORT ISB: The world needs bio-surveillance more than ever before in the face of new and emerging challenges in the form of epidemics, pandemics, bio-terrorism and bio-war fares, which may pose threat not only to health and economy of a country but also to its national security.This was highlighted at an expert talk given by CIIT Department of Biosciences Microbiology and Immunology Prof. Dr Habib Bokhari at the COMSATS headquarters in Islamabad.

The lecture was held under the COMSATS science diplomacy initiative launched last year for the better awareness, advocacy and diplomacy of issues pertaining to SandT led development.

COMSATS Executive Director DrImtinan Elahi Qureshi in his welcome remarks noted that the bio-surveillance is need of the day. He introduced COMSATS Science Diplomacy Programme and emphasised that the lecture series under this initiative would be an ongoing activity to create mass awareness among public and policymakers.

In his talk, Dr Bokhari in his presentation covered origin of genomes, timeline of basic science in relation to infectious diseases, risks due to biological agents, emerging epidemics and pandemics, classification of bio-terrorism agents and diseases and biological weaponry.

The hazards caused by microbial agents were classified as natural outbreaks, accidental release, bio-crime, bio-terrorism and bio-warfare as well as related challenges and opportunities. It was briefed that pandemics and epidemics take a huge economic toll on countries, a number of examples shared of such losses included that of SARS with economic tolls of $ 40 to 50 billion worldwide, foot-and-mouth disease in UK, $ 18 to 25 billion, Avian Flu $ 25 to 30 billion.