Concept stores launched by zong to offer tech gadgets under one roof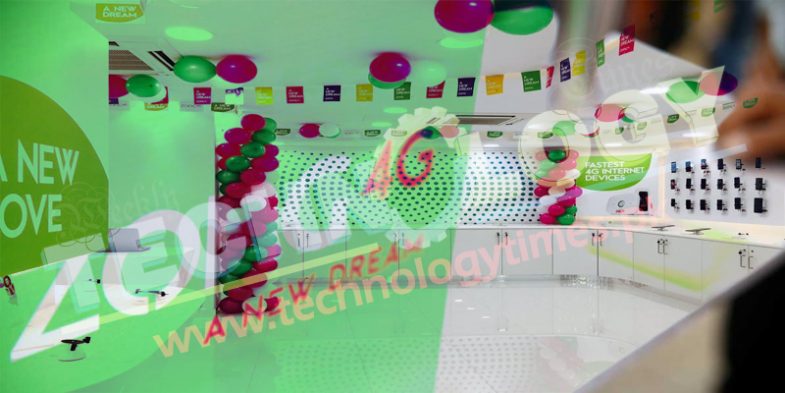 Zong 4G, has everything under one roof for its customers in the new concept stores. A gaming zone, IoT solutions, 4G mobile phones and accessories.
The newly established concept store is providing its services for people who need everything related to the handset and its services. To make life easier for its customers by providing all services and solutions in its concept stores Zong 4G has opened the door for state of art multi-purpose concept store in capital and major cities of Pakistan.
Zong 4G's tech-savvy multi-purpose stores are clinging to its customer's convenience by providing them with creative, moderate and best 4G connectivity and complementing solution options. The customers will find something new and unique upon entering the concept stores.
Sleek, chic and innovative design provides the clear look of a digital lifestyle, which Zong 4G is defining in Pakistan. Offering something new to customers, who are always in look for seeking convenience coupled with affordable options in the fast-paced world, the 4G handset zone gives a great deal of reasonable options for customers  to choose from. More and more Zong make sure that their customs is never lack behind in style offering them with latest accessories and endless possibilities to customize their phone.
The fun creative  zones of Enterprise Solutions corner with IoT solutions & applications, gaming and live video streaming kiosks reinforce the technological artistry of Zong 4G to provides the customers with a chance to require full advantage of the entire range of Digital Solutions.
Zong 4G's concept store is far more than a customer service centre and one-stop solution for a handset and its services – it is an experience, designed to expand the rayon of customers, providing them with convenience and going out of with a memory of best service.
The concept stores are already operational in Islamabad, Karachi, Peshawar, Lahore and Quetta. The concept stores are unlike anything being offered in the market.  Concept store is among the many initiatives of a company to provide best, affordable and reliable service to redefine the digital lifestyle to lead to digital revolution in Pakistan.