SATHA innovation Award 2018 is given to Project A Supercomputing Platform For Artificial Intelligence
Dr. Tassadaq Hussain Won South Asia Triple Helix Award SATHA Innovation Award for the Project "A Supercomputing Platform for Artificial Intelligence". The project was supported by UCERD Islamabad.
Dr. Tassadaq has Professional Associations: Riphah Int'l University
HiPEAC: European Network on High Performance and Embedded Architecture and Compilation
Barcelona Supercomputing Center and Microsoft Research Centre Spain
Université de Valenciennes France, Laboratory of Industrial and Human Automation, Mechanics and Computer Science Department of Automation and Control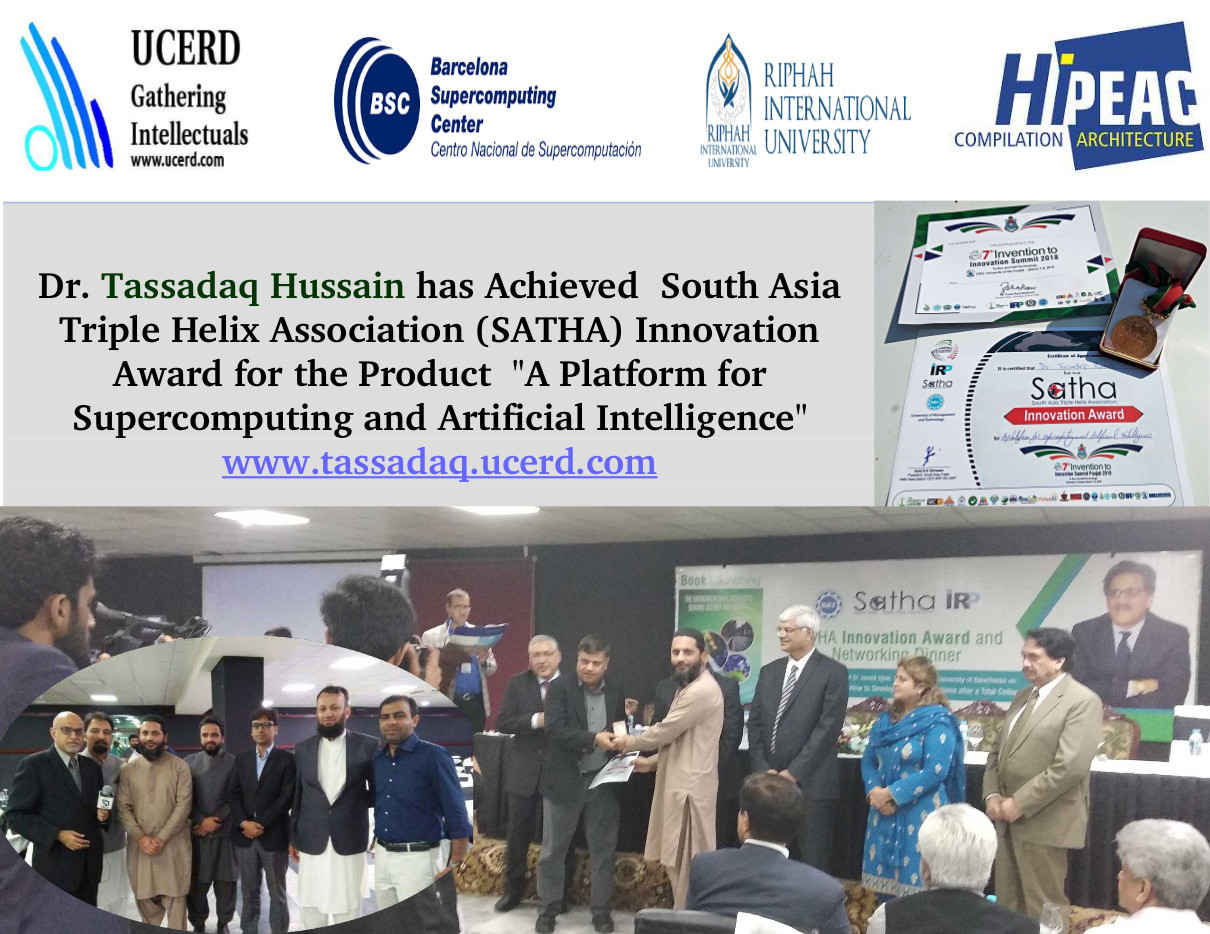 About SATHA Innovatoin Award:
South Asia Triple Helix Association (SATHA) is part of International Triple Helix Association (THA) that advocates for University-Industry-Government Linkages. SATHA presents Innovation Awards to those heroes who contributed significantly to Industry, Academia and Public sector.