142m saplings to be planted in spring campaign 2019
The Ministry of Climate Change has marked a plan to plant over 142 million saplings during the forthcoming tree plantation campaign 2019 schedule to commence by the end of next month.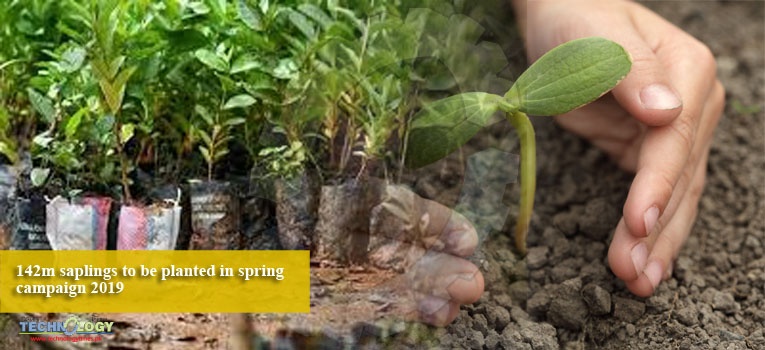 Advisor to the Prime Minister (PM) on Climate Change Malik Ameen Aslam directing over an inter-provincial meeting concerning 2019 spring Tree Plantation Campaign.
The Climate Change advisor heading to prefer a day in the last week of February for the campaign to be launched by the Prime Minister Imran Khan. The ministry hopes to plant some five million trees on the very first day of the drive.
The meeting audits the target of the preceding year and current year for the tree plantation across the country. The meeting was briefed that 12.85million plants were sowed during last year in Punjab, while 18.06 million in Khyber Pakhtunkhwa (KP), 11 million in Sindh and 0.36 in Balochistan.
Tree plantation drive was not exclusively the government's job to a certain extent it was the responsibility of the whole nation. Everyone must take part in the campaign to plant trees else the land would turn into a wasteland as the glaciers are already melting due to global warming. The enormous plantation would also help combat the challenge of growing pollution in the cities like smog.