Nike's smartphone controlled self-lacing trainers
Nike's has launched self-lacing trainers, which fit themselves to the shape of the foot and are controlled via a smartphone.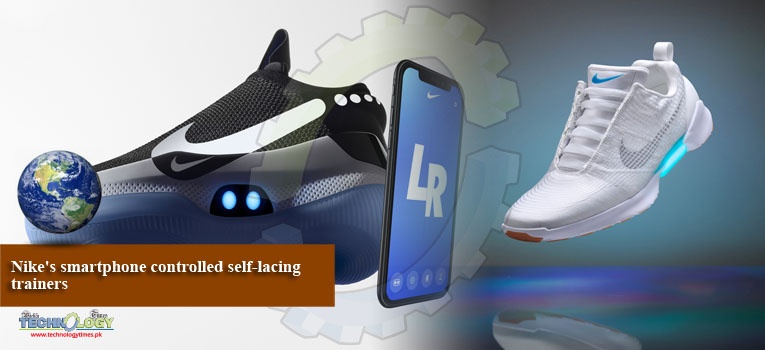 Nike recently introduced its new 'Nike Adapt BB' pair of connected shoes that can be controlled from a smartphone. The shoes feature what the brand call 'power laces' that can tighten or loosen at the press of a single button either on the shoes or through a connected smartphone app.
The sportswear brand designed the shoes for basketball where they can be programmed to remember various fit settings that users can switch between in different situations,
Like from playing a game to resting on the sidelines. The shoes are 'strong yet flexible' and adapts to the foot to provide a locked-in feel for distraction-free play, as per Nike.
We picked basketball as the first sport for Nike Adapt intentionally because of the demands that athletes put on their shoes," said Eric Avar, Nike VP creative director of innovation.
The shoes will though need to be charged, but as per Nike, a recharging mat will come accompanied with each pair of the self-lacing trainers. Wearers can also customize light settings, check battery level, and 'download updates' on the shoes.
The smart shoes will initially go on sale in the US for $350, but will soon be made available globally on February 17. Nike also mentioned that it plans on expanding the technology used in the shoes to other sports and shoe ranges in the future too.