China starts archaeological research on Mount Tai ancient building
Archaeological research on the earliest existing ancient building on Mount Tai started recently, local cultural relics and religious affairs authority said Sunday.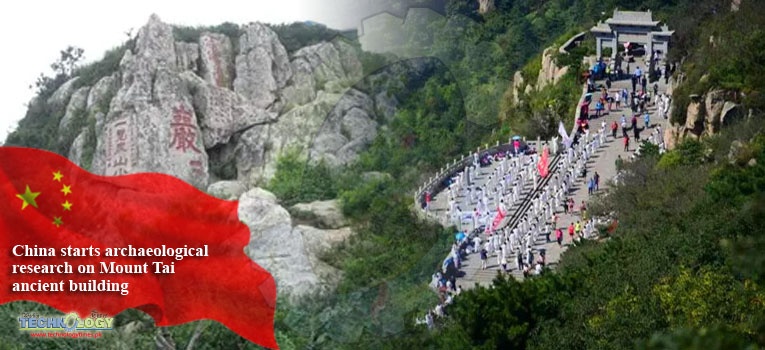 Zhoumingtang, the earliest ritual building on Mount Tai in east China's Shandong Province, is believed to be the oldest existing building on the renowned mountain, said Wen Zhaojin, Party chief of the cultural relics and archaeology institute of Mount Tai scenic area.
The research will identify the detailed scope, core part and architectural site of Zhoumingtang, according to Wen.
"Judging from the collected samples, we can find that Zhoumingtang features the characteristics of both the Eastern Zhou Dynasty (770-256 BC) and the Han Dynasty (206 BC-220 AD). Thereby, we can deduce that Zhoumingtang may have been built in the period from the Eastern Zhou Dynasty to the early Western Han Dynasty (202 BC to 8 AD)," Wen said.
The research also aims to protect the ancient building and explore the culture of  Tai, he said.
Mount Tai, one of China's Five Sacred Mountains, holds great historical and cultural significance. It is home to more than 30 ancient buildings including temples and palatial architecture.