PABIC to organized Science Communication workshop
Pakistan Biotechnology Information Center (PABIC) to organized a two day workshop from March 4-5 2019 at Forman Christian College University Lahore on the subject "Science Communication for the Scientists and Journalists."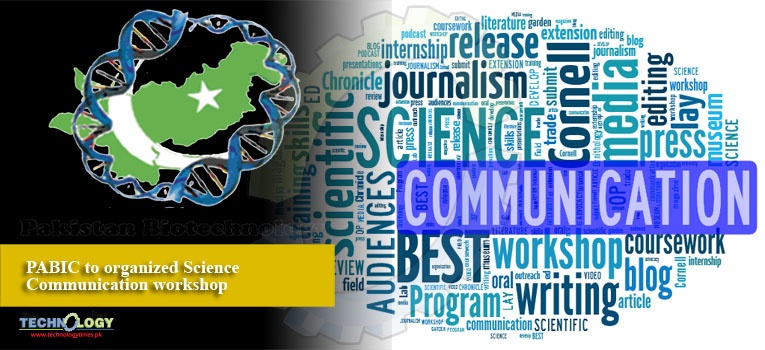 The ultimate aim of the workshop is to fill the gap existing among a non-scientists and scientist's community. Science correspondent and journalists play a very significant role in creating awareness among the general public about science.
The practicum also involved in bringing the work of scientists from the lab to the public attention. Scientist's work is imperative in bridging the gap between the lingo of a common person and scientists resulting in communal opinion which make sure the formulation of suitable government policies conductive to the development of science in the country.
Keeping in line the science communication, that it has the latent to kick start a stronger science culture which is the most essential for a forbearing and progressive Pakistan.
The main focus areas of the two day workshop are;
Cultural difference between media and scientist
Sources for Science Stories
Scientist's Common mistakes
Interviewing Scientists
Controversies
Agri-biotechnology and Anti-science Lobby
Research Papers vs. Media Articles
Humanizing Sciences