HKU, Tohokudai to hook up on AI, robotic development
The University of Hong Kong (HKU) announced that it will collaborate with Tohoku University, Japan (Tohokudai) to further enhance the application of Artificial Intelligence (AI) and robotic.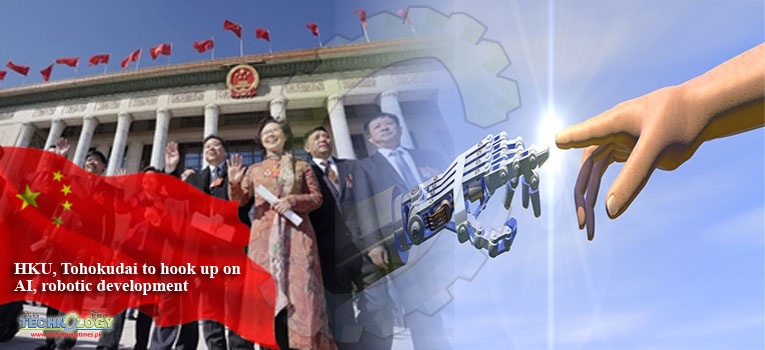 Norman C. Tien, a professor of HKU's Department of Electrical and Electronic Engineering, said at a press briefing held here Thursday that the two universities will combine their advantages and strengthen the application of AI and robotics in areas including manufacturing industry, construction industry and the development of smart cities.
The first phase of collaboration will last for five years and the two universities are planning to establish Center for Transformative AI and Robotics Technologies in Hong Kong, Tian said.
The collaboration will bring together top researchers from both universities, forming a team to transform and upgrade the technologies of AI and robotics, to improve the automation technology and to develop smart and flexible robots with self-learning ability that are adaptable to different environment.
Tien said, in regard to the manufacturing industry, for instance, they will develop new technologies that can increase the safety of production lines and reduce the cost of manufacturing.
They also hope to develop firefighter robots and rescue robots that can perform jobs in harsh conditions such as the scene of a fire or unfrequented areas, he added.
Kazuhiro Kosuge, a professor of the Graduate School of Engineering of Tohokudai, said that the problems of aging population, urbanization and global warming are bringing huge potential for the development of AI and robotics.
"We have many technologies which could be applicable, including rescue robots, industrial robots and manufacturing robots," Kosuge said, adding that the collaboration will help Hong kong to advance to a higher level in innovation and technology as it is a place willing to accept new technologies.
A signing ceremony of agreement on the collaboration between HKU and Tohokudai will be held on March 16 at the HKU campus.