IGT&E visits NUST to initate new campus in Quetta
Inspector General Training & Evaluation (IGT&E), Lt Gen Sher Afgun, HI (M), General Headquarters (GHQ), Rawalpindi, hold his visit to National University of Sciences & Technology (NUST) on call with Lt Gen NaweedZaman, HI (M), (Retd) Rector NUST on 16th April, 2019.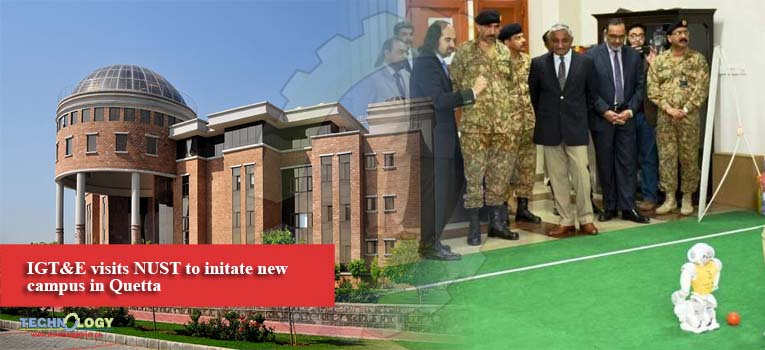 IGT&E hold talks on matter related to the establishment of NUST new campus in Quetta and the launch of Pakistan's first-ever National Science & Technology Park (NSTP) at NUST Islamabad campus.
IGT&E praised the University's administration, faculty and personnel for their dedicated and determined efforts towards developing NUST as a centre of excellence in Pakistan with global repute.
Moreover IGT&E visits to NUST Medical Devices Development Centre (MDDC), a penetrate facility in Pakistan for the home-grown production of heart stents & angioplasty balloon catheters.
Furthermore, National Centre of Artificial Intelligence (NCAI) at NUST School of Mechanical & Manufacturing Engineering (SMME) and NUST Technology Incubation Centre (TIC), which develops potential entrepreneurs in high-tech fields.