Pakistan & Malaysia to inked telecom, energy MoU
Malaysia and Pakistan announced the signing of memorandums of understanding (MoU) for cooperation in five major projects under the Free Trade Agreement (FTA) to augment the bilateral trade.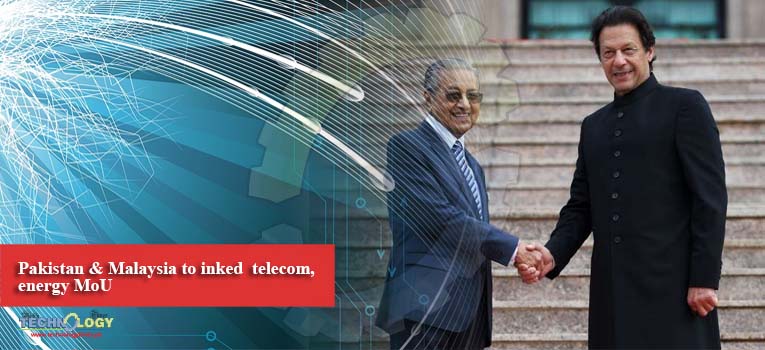 The concerned areas are telecommunication, renewable energy, car assembly, meat, telecom and stone sectors to enlarge by trade.
Keeping in line to bolster FTA between both the countries. Malaysia has invited Pakistan to participate in a defense exhibition it hosts; Pakistan will showcase its JF17 Thunder.
Malaysian has also expressed keen interest in purchasing rice and halal meat from Pakistan. Malaysia desire to increase trade with Pakistan. He noted that Malaysian had well-known many areas where it can enhance its relationship with Pakistan.
The top ten Malaysian business giants are arriving in Islamabad along with Malaysian for participating in Pak- Malaysian Business Leaders' Round Table.
The Government aims to work with global and local industry leads to set up digital and Industry 4.0 demonstration labs. Moreover, standards compliance that fosters interoperability of systems,
Both nationally and internationally, is important to support not to be faulted value chains, optimize resources and improve productivity.