Plastic bags reduction drive is ongoing on Quetta
Plastic bags are the main cause of pollution and are found everywhere. To embark upon the alarming issue plastic bags reduction campaign is ongoing. Seeing that, the ban on plastic shopping bags has come into effect in the provincial capital of Balochistan.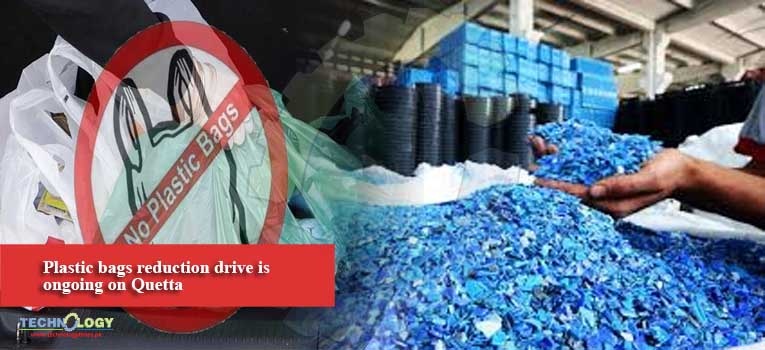 Keeping in line, Administrator Quetta Metropolitan Corporation (QMC) Farooq Langove said 12 plastic warehouses had been sealed in different parts of the city to undertake the pollution.
The plastic warehouses that are still producing and selling plastic ledgers were given two months to wrap up the pollution and save environs by using the biodegradable shopping bags.
Biodegradable bags are being introduced in Quetta and a private manufacturing plant to produce them has become operational for effective outcomes.
The use of polythene bags has also been banned by the Cantonment Board Clifton (CBC) in Karachi. The CBC has set a deadline of June 30 for the imposition of the ban.
Furthermore, the Hunza district administration, Punjab and KP governments have also banned the use of plastic shopping bag to make a healthier environment.