Dynamic training coming to sindh to empower women
Dynamic Training Solutions in collaboration with ECI and UNDP will be providing DigiSkills trainings to aspiring female entrepreneurs of Sindh and KPK. 1500 Female Youth between the ages of 15-29 years will be selected from 8 districts.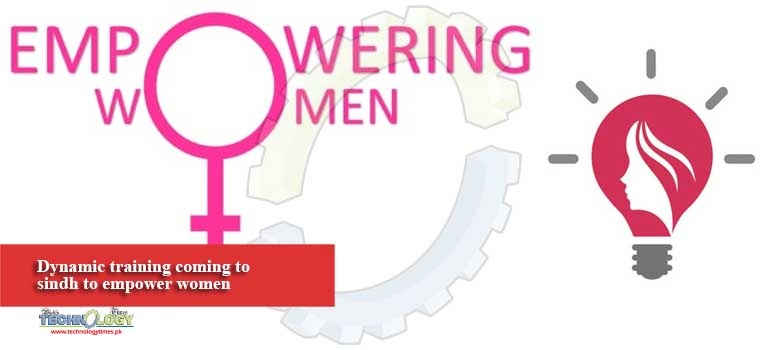 The following districts of KPK and Sindh are; KPK covering Dera Ismael Khan the institute is Technical Education Research Group, Swat District – Swat city college , Bannu district institute is Pak Saudi International school and Peshawar institute is Human mentoring and training services HMTS.
Sindh covering Larkana, Hyderabad, Sukkur and Karachi. Dessi International institute from larkana, Government vocational institute for women, dynamic training solutions, latifabad campus is set for Hyderabad.
For sukkur SAKI institute of Science and Technology. And the last one for Karachi women entrepreneur is GIT (Green Institute of Technology), Rose Institute and Vocational training center for girls (VTCG).
The selected women from these districts get the opportunity of self-employment. A duration of three months free course offered to their keen interest domain. Moreover, Pick and drop and day care amenities also provided.
To pursue the course a little knowledge of computer, internet is enough with matriculation and age ranging from 15-25 years.
The last date to apply for this female entrepreneur of Sindh and KPK is 10th July, 2019.