President urged Sci-tech need at nathiagali inaugural
The 44th International Nathiagali Summer College inaugural session held at National Centre for Physics where President Dr Arif Alvi stressed out the scientific practical approach to meet the emergent needs.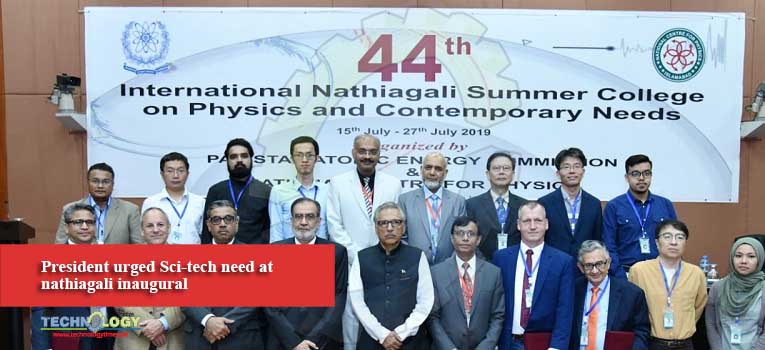 President Dr Arif Alvi stated that physics can be best utilized to meet contemporary needs particularly related to energy, health and agriculture sectors.
He added that "In age of fast-pace knowledge, a country can achieve real progress through application of science and technology in the interest of its society and people."
President emphasized that it was the duty of the State to provide the dazzling people an opportunity in the era of science and technology to further grow to meet modern day challenges.
The ever-increasing foreign institutions like European Organization for Nuclear Research (CERN), Abdul Salam International Centre for Theoretical Physics (AS-ICTP) and Synchotron-light for Experimental Science and Applications in the Middle East (SESAME) would help Pakistan pick up the pace in its process of transforming into a scientific hub.
Nathiagali Summer College provides a collaborative forum to the scientists and researchers for 44 consecutive years for exchange of knowledge and meaningful ideas.
This year, 33 experts from the countries including Austria, China, Canada, France, Germany, Italy, South Korea, Malaysia, Mexico, Russia, Spain, UK and US would lecture on the scientific topics mainly on nano-technology, laser physics, uranium enrichment and design improvement of power plants.