Pakistan facilitates Muslim countries in enhancing technical skills
Pakistan has facilitated the residents of Muslim countries for higher education and technical skills for their development.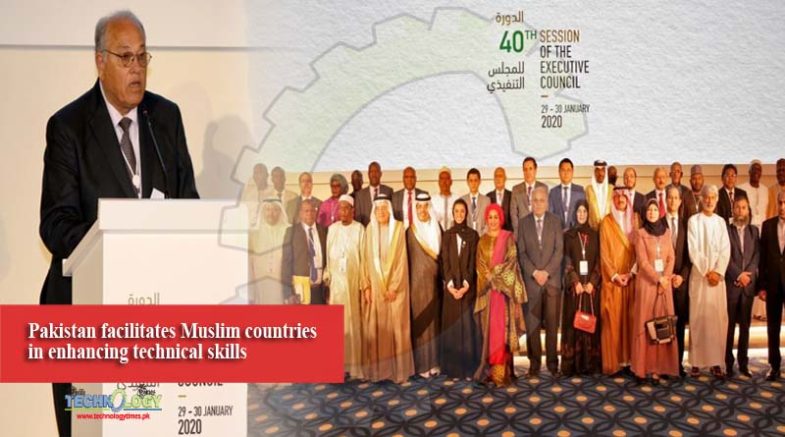 This offer was made by Federal Education and Professional Training Secretary Dr Sajid Yoosufani during the two-day 40th session of the executive council of Islamic World Educational, Scientific, and Cultural Organisation (ISWESCO) in Abu Dhabi. The event has been attended by the representatives of 54 member states of the organization.
Dr Sajid Yoosufani said that Muslim nations should adapt modern innovations and technologies, especially in education and science to keep up pace with the new and changing world.
He said Prime Minister of Pakistan Imran Khan recently launched country's largest ever skilled development initiative with Hunarm and Jawan program for the emancipation of youth through quality professional training.
He stressed that "it is the need of the hour that Muslim countries take innovative measures to stay afloat with the modern world that has already stepped up in the world of artificial intelligence and cyberspace. We need to focus on human development by integrating new technologies and innovations in the education system,"
He also suggested the change of the name of the ISWESCO and said the move was an effort to bring clarity to the title of the forum and making it exclusive.
Director general ISESCO Dr Salim bin Mohammed Al Malik said the Islamic world needed to develop an action mechanism for a new future. 
He further said "We have developed strategic plans to transform ISESCO into an excellent and efficient organization in upholding Islamic values and principles and as a beacon of sustainable development worldwide".
He added that the member states were actively supporting educational and cultural projects.
He informed that the ISESCO would have an annual budget of $50 million by the end of 2020 and half a billion dollars by the end of 2025.
This meeting reviewed, over the course of two days, the organization's new vision, action plan for 2020-2021, the new Medium-Term Strategic Plan for 2020-2030, and a number of organizational matters submitted by the General Directorate to the Council.
ISESCO executive council also approved changing of the name of the organization.
Dr Salim informed about the changing the name of the organization aims to remove the common confusion regarding the nature of its non-advocacy tasks, and to open wider horizons for its presence at the international level.
He said the new name accurately reflected the nature of the civilisational mission that the organization promotes in the fields of education, science, culture and communication, and the goals and objectives that it set.