PAAPAM organized conference on future of Automotive Industry in Pakistan Auto Show 2020
The Pakistan Auto Show 2020 continued on the second consecutive day at the Lahore Expo Centre with a conference on "Future of Automotive Industry" organized by the Pakistan Association of Automotive Parts & Accessories Manufacturers (PAAPAM).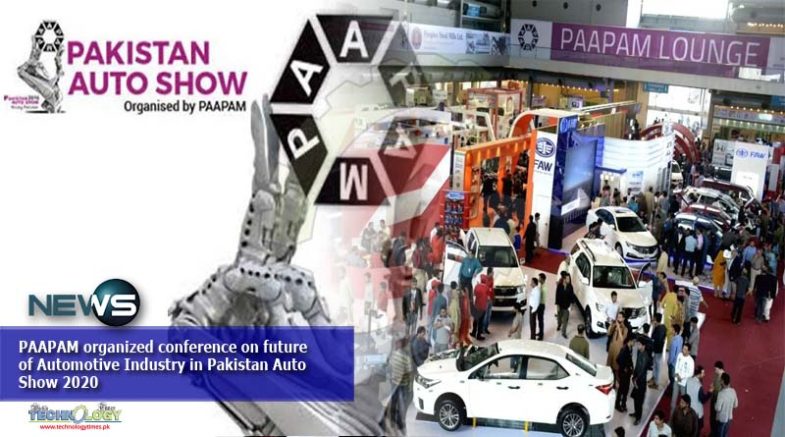 The purpose of the PAAPAM conference 2020 was to provide a platform to key stakeholders of the industry and the original equipment manufacturers (OEM) to come together and share their insights for sustainable growth and give suggestions for policy realignments.
The experts gave solutions for the current challenges and opportunities in the auto engineering industry.
The chief organizer of PAAPAM conference 2020 was Iftikhar Ahmed said that the event will focus on the industry-government-academia linkage to engage the stakeholders, engineers, original equipment manufacturers (OEM), auto-parts manufacturers (APM) and the end-users to understand the evolving needs of this industry and devise more suitable policies for sustainable development of the sector and enhance its contributions to the national economy.
Corporate Chief of Atlas Honda Limited Aamir H Shirazi, Chairman of Millat Tractors Limited Sikandar Mustafa Khan, Chairman of Hyundai Nishat Mian Mohammad Mansha, Chairman of Engineering Development Board Almas Hyder and the founder of Pakistan's first indigenously built automobile Feroz Khan were among the most prominent speakers at PAAPAM conference 2020.
The Pakistan Auto Show will attract over 100,000 visitors from 21st to 23rd February. It is the largest exhibition of automobiles in the country held at the Expo Centre in Lahore. This valuable initiative of the PAAPAM symbolizes over 3000 large, medium and small industries from all over Pakistan.
Technology Times Web team handles all matters relevant to website posting and management.