Research fellow from England starts efforts for ensuring clean drinking water with Pakistani officials
Senior research fellow from the University of Huddersfield, England Dr Muhammad Usman Ghori will starting efforts with Pakistani officials for bringing clean and affordable drinking water to the people of Pakistan especially South Punjab.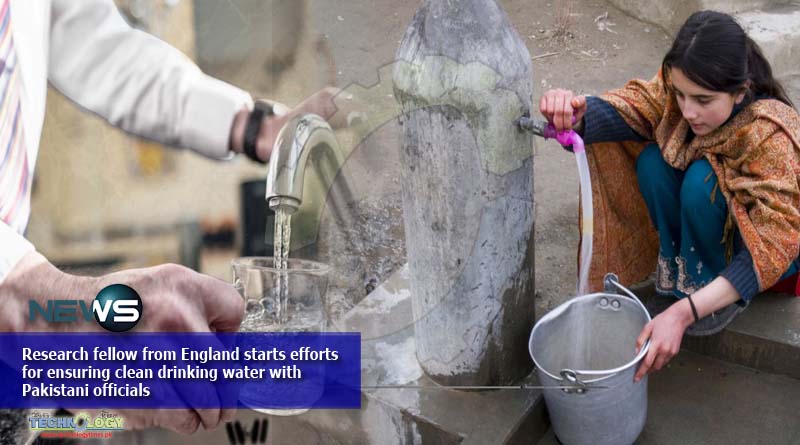 Fresh, clean water supply will be a reality in Pakistan, particularly in South Punjab, following the announcement of an international partnership spearheaded by the Pakistan government, alongside other key stakeholders, and driven by the University of Huddersfield.
This proposal led by Dr Muhammad Usman Ghori, will transform the water supplies in the region into affordable drinking water for the benefit of the whole population and also will provide a sustainable option of raw material to produce healthcare products.
It is a plan that is much required by a huge population residing in Pakistan. In a recent study, the Pakistan Council of Research in Water Resources (PCRWR) found that a sizeable portion of the supplied water was not suitable for human consumption in a country.
About 53,000 Pakistani children under five die annually from diarrhoea due to poor water and sanitation in a country.
The contaminated water was contributing to a significant number of deaths every year and a large part of Pakistan's GDP was spent on health care of people who suffer from water borne diseases in a country.
However, a solution to providing a clean water supply is present in abundance in the region's Koh-e-Suleiman mountain range in the form of a raw nano clay with properties that can be targeted for a number of health-giving applications.