Huawei introduced own smartphone operating system HMS
Huawei want to leave Google play store and soon launched its first smartphone based on Huawei Mobile Services (HMS) with almost 75,000 applications.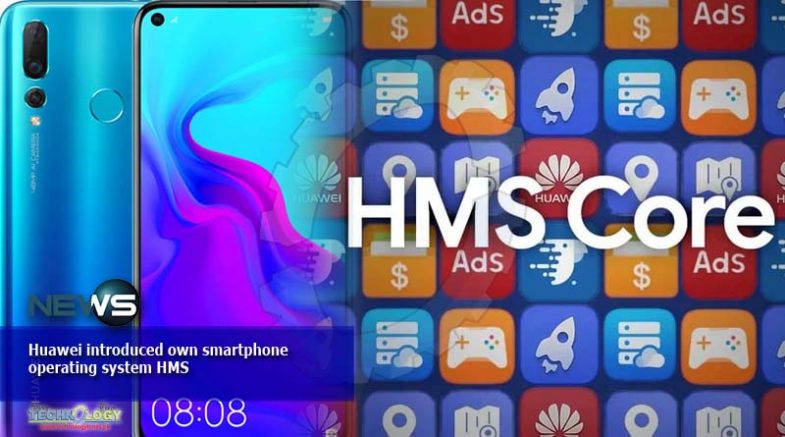 The users of Huawei smart phone can use Gmail, YouTube and others apps which is currently not available on the HMS while the user can use these through HMS internet browsers.
Country Manager, Huawei Pakistan Mr. Scott Huang informed in a media roundtable meeting. He admitted the fact of fewer Apps on HMS as compared with the Google Play Store of almost 2.9 million.
However, he insisted that the Huawei is working and investing in Eco System and down the line HMS will like Apple Store. Huawei is 5th largest spending in the world with EUR 12.74 billion as compared to Apple which stood at 6th with spending of EUR 12.43 billion",
He said that the investment made for will develop Eco System. Samsung is the 2nd largest investment with annual spending of EUR 14.83 billion. Today marks an important milestone as we launch HUAWEI Y7p in Pakistan. With this launch, we are poised to change the game and embark toward the new age of technology. Besides the spectacular 48MP AI Triple camera, this smartphone has segment-leading features that will be a hit amongst our consumers. The smartphone also has HUAWEI AppGallery that is the Top 3 app marketplaces around the world with more than 400 million 'Monthly Active Users' (MAU)."
 Scott mentioned that the HMS was integrating with Apps developer on daily basis, besides integration with institutions, and financial sectors to come on HMS for seamless services to their users.
Scott answered over a question about non availability of some basic Apps of Gmail, YouTube and others that user can create the shortcuts of the browsers with the logins of the accounts on the device to operate with one touch. We are working very hard for alternates to give the user an opportunity and avail another option as well.
HUAWEI Y7p is the first smartphone based on Huawei Mobile Services (HMS) to be launched in Pakistan, promising great functionality and features. HUAWEI Y7p comes with a 48MP Triple AI camera with an f/1.8 wide-aperture lens, capable of capturing the most vivid images with high-resolution. The 8MP ultra-wide angle camera in this phone supports a 120-degree field of view for landscape shots or videos. It has a separate 2MP camera to realistically capture depth in pictures, portraits and videos.
The large 1/2-inch sensor and Night-Mode allows clarity and details even in the dark, while it also stabilizes handheld, long-exposure shots. Its runs on EMUI 9.1 and an integrated Octa-Core Processor Kirin 710F which enables multitasking and high productivity. The device comes with 4GB of RAM and 64GB storage, expandable to 512GB with a microSD card.