Zhuhai Chimelong marine science museum in China set to break world records
Construction of the Zhuhai Chimelong Marine Science Museum in Hengqin, Zhuhai, China is well underway, with the site expected to be completed within the year.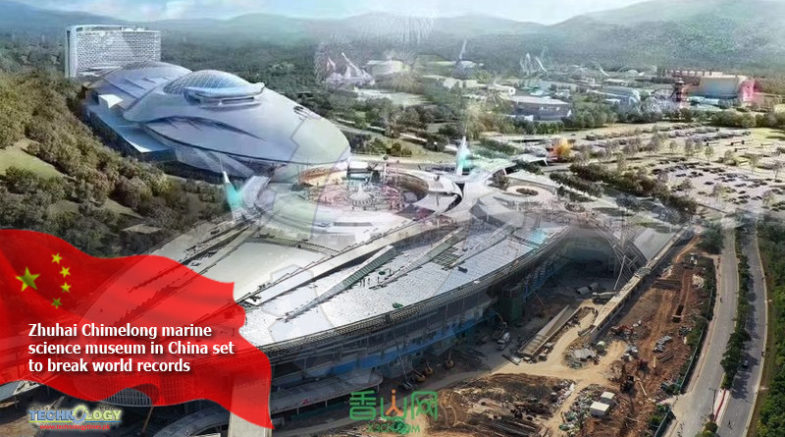 The museum is designed like a spacecraft and sports a marine theme, integrating exhibitions, amusement and leisure attractions, theatre, marine science and other functions. The site is located in the Chimelong International Tourism and Holiday Resort, Hengqin District, Zhuhai.
Its main building covers an area of about 357,700 sq. mt. The museum has been designed by Guangdong Chimelong Group and is being built by China Construction Third Bureau First Engineering.
When the resort is completed, it is poised to set five world records, including being the world's largest museum of marine science, being home to the largest orcas exhibition in the world, boasting the biggest acrylic glass in the world, as well as the world's largest living coral tank and largest shark display tank.
The Zhuhai Chimelong Museum of Marine Sciences comprises of two functional areas. The first of the two areas is the 'Big Fishes' part, which can accommodate up to 5,000 visitors who will be gathered to observe orcas shows in a fan-shaped stand. The second area is dedicated to attractions, where visitors can enjoy 'Rotating Kites', 'Rotating Boats' and a number of other rides.