Check Out This Fan-Made Portable Nintendo 64
The Portable Nintendo 64 is a very nostalgic console for me. Not only is it the console on which I played my first Zelda game, Ocarina of Time, but it's also the console on which I played my first ever video game.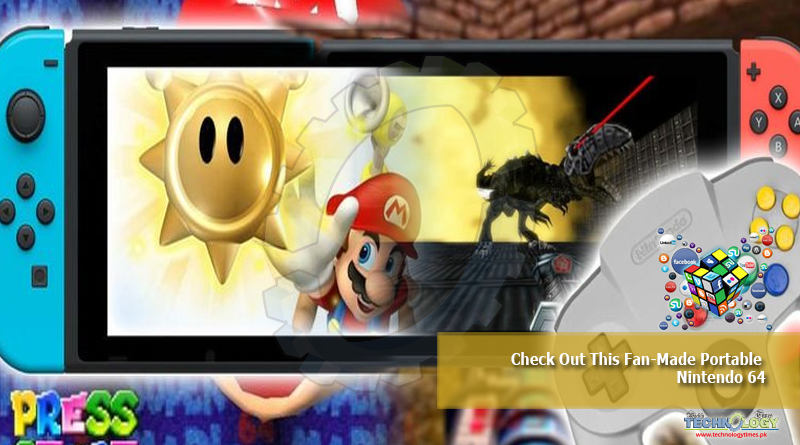 Super Mario 64. The N64 heralded a new era of three-dimensional gaming for Nintendo, and therefore, was the next step in the climb of the gaming industry.
More than twenty years later, the ability to play the original versions of truly great games is something Nintendo has invested in. They have developed products such as the Nintendo Classic Mini and Super Nintendo Classic Mini, as well as the accessibility to retro games via Nintendo Switch Online. Although the 90's console still functions quite well, a commonly-held belief is that the Nintendo 64 may follow the trends of its predecessors, extending past the original release and into the hands of a new generation of gamers.
Creator smackedsam seems to have beat Nintendo to it, making a portable console that plays Nintendo 64 cartridges. The "Slipstream 2" is quite different in shape from a traditional Nintendo 64 controller, but its buttons are similar and work just as they did on the original. The portable console is also equipped with individual slots for headphones and USB, as well as a slot for charging the console itself.  What's more, the console is even compatible with a memory card and Rumble Pak!
Smackedsam displays the different adjustable settings on his portable console, including brightness and gameplay screen-size. The video showcasing the product additionally features gameplay from Super Mario 64, Majora's Mask, and Wave Race. It's enough to evoke nostalgia in any Nintendo fan of that era! Although already sold out on Etsy, this fan-made product serves as conceptual proof of celebrating the Nintendo 64 and the titles released on it.
What do you think about the "Slipstream 2"? Would you have purchased one? And would you like to see something like this officially released by Nintendo? Let us know in the comments below!
Originally Publish at: https://www.zeldadungeon.net/