Pre-seed funding rise by $1.3 million
The pre-seed funding rise by $1.3 million by B2B marketplace Bazaar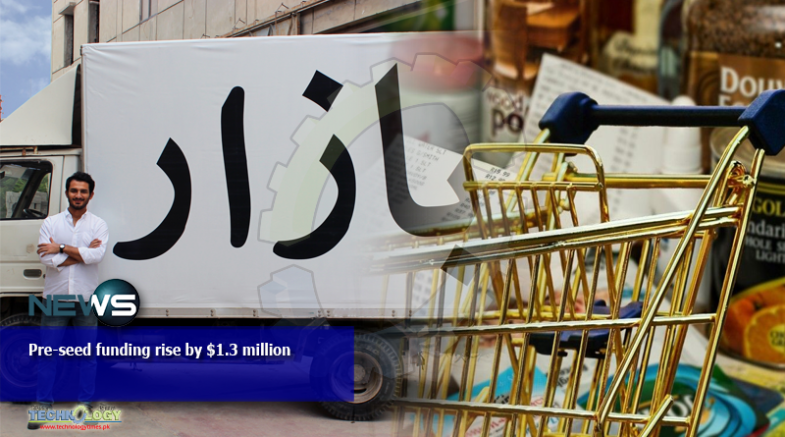 The pre-seed funding rise by $1.3 million by B2B marketplace Bazaar from US and Pakistan-based institutional and angel investors has become an unmatched funding of present days.
Aatif Awan, the Founding Managing Partner of Indus Valley Capital made initial investment round in Airlift whereas the round was co-financed by Alter Global- a Silicon Valley-based emerging markets funds and other angel investors.
The funded amount is unrivaled with any past fund specifically in Pakistani standards. Saad Jangda, Bazaar co-founder, gave reasons behind this idea that is it helped them restoring and attracting future investors. It also broadens the market size.
Luckily, Bazaar's mobile applications provide an interface between small business owners and large array of goods from different local and international brands and unbranded goods as well. Such that these goods can be ordered with free delivery to storefronts. So these apps does that altogether. 
Aatif Awan showed great compassion in partnering Indus Valley Capital with B2B retail market. "Bringing the fragmented B2B retail market online is one of the biggest startup opportunities in Pakistan" said Atif. 
Saad Jangda, in days as bad as the existing tough days due to COVID-19, started a closed pilot in Karachi during strict lockdown in order to digitize this market and amplify small busnesses.
The CEO and Founder of Alter Global, Jesse Sullivan appreciated the business model and admired Pakistan in her words: " Pakistan is a great market flying under the radar right now, and we think this team can be the ones to put the Pakistan tech ecosystem on the map". 
There are solid objectives why Bazaar is using this pre-seed financing these include- to strengthen tech, hiring early teams in commercials. Moreover, it also polishes its retailer base across Karachi. Bazaar has also made some other breakthroughs by setting up a strong team with mixed backgrounds from the tech and retail industry.
Lastly, the aim is to not let the technology be underutilized to solve industry problems faced by a multitude of retailers in Pakistan. Yet Bazaar has a focused vision to materially contribute to Pakistan's tech ecosystem, ultimately. 
"So much of Pakistan's best talent has helped build great products and companies globally. We want to assemble and nurture the best talent to build something incredible in and for Pakistan. We know that with the right team, our underlying purpose, our self belief and a lot of hard work, we can build a company that can create a massive impact for our ecosystem." said Saad Jangda.