Fast speed internet expands to Oxford County
Today, the province announced that all contracts are signed in Oxford County through the Southwestern Integrated Fibre Technology (SWIFT) project, ensuring that construction of up to $9.9 million in broadband infrastructure will now move forward. When complete, these projects will connect approximately 1,670 more homes and businesses in the area to fast, reliable internet.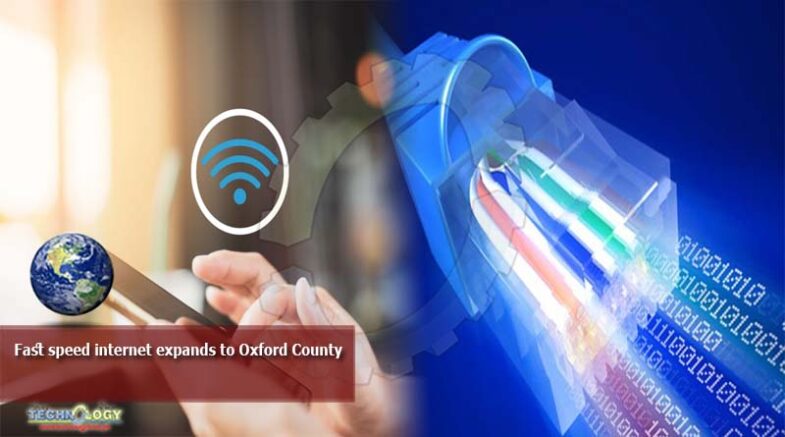 Canada and Ontario are delivering on their commitment to create even more economic and educational opportunities in rural, remote and underserved areas of the province through an improved, modern broadband network in Southwestern Ontario.
The contracts to expand high-speed fibre-optic broadband services in Oxford County were awarded by Southwestern Integrated Fibre Technology (SWIFT) Inc, a not-for-profit corporation initiated by local municipalities to address connectivity in Southwestern Ontario.
"Access to high-speed internet is important for all Canadians, no matter their geographic region," said Tim Louis, Member of Parliament for Kitchener-Conestoga. "All Canadians should have the ability to connect with their loved ones, work from home, and access essential services. In addition to our contribution to the SWIFT project, our government is investing to connect nearly 400,000 households by 2023 through the Connect to Innovate program. Work is underway every day and in the next 18 months, we will connect 250,000 of these households. Our ambitious plan is made possible with the collaborative efforts of our partners at the community level, including those involved here in Oxford County. Congratulations to all the partners involved in this project by SWIFT!"
"Our government remains committed to broadband internet expansion access across Ontario and the contract signing today will help bring that to the people of Oxford County," said Ernie Hardeman, Minister of Agriculture, Food and Rural Affairs and MPP for Oxford. "This investment helps local businesses to better compete in global markets and will go a long way to create new economic opportunities in the region."
"Access to reliable broadband service is at the forefront of our province's economic recovery and is critical to ensuring the long-term sustainability of our rural communities," said David Mayberry, SWIFT Board Chair. "SWIFT, in partnership with the Governments of Canada and Ontario, is proud to be working together with our community leaders and private sector investors to expand high-speed services throughout Oxford County. The funding investments made today will ensure that many more residents within the County are provided with greater access to online resources, and businesses with new economic opportunities."
The governments of Canada and Ontario recognize how important rural broadband access is for individuals, families and businesses. Work continues to bridge the gaps in broadband access in Southwestern Ontario, as part of a combined $191 million investment to bring fast, reliable internet to thousands of homes and businesses.
Creating more ways to strengthen rural economies is part of the government's plan to build Ontario together. Reliable and affordable broadband internet will allow communities to attract new development, strengthen local economies and create more well-paying jobs and opportunities in rural Ontario.
Originally published by Kitchenertoday