Floreo Startup To Offer VR Technology For Children With Autism
Grand Rapids business is working alongside Floreo start up to offer free virtual reality technology to help children with autism.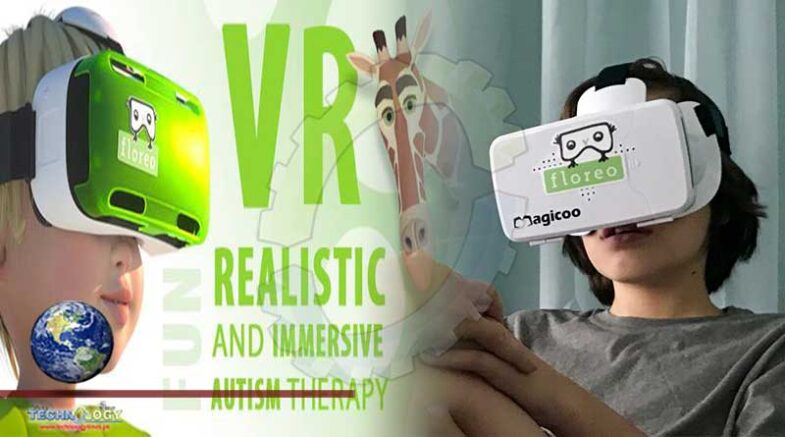 Grand Rapids business is working alongside a Washington D.C. start up to offer free virtual reality technology to help children with autism in West Michigan.
This month, Amped Reality partnered with Floreo.
Floreo is a virtual reality tool that teaches social and communication skills for people on the Autism Spectrum Disorder using 175 real-world scenarios.
"Just a highly controlled situation where you can learn from it without having an adversarial consequences," said Greg Wander, owner of Amped Reality.
Wander wants to make the technology more accessible to people which is why he's offering use of it for free to any West Michigan family with an autistic child.
"I'm hoping we're challenged to you know find slots to work everybody in, which would be a good problem to have," said Wander.
Vijay Ravindran started Floreo in 2016 after his son, who is on the ASD, found success in virtual reality treatment.
"In traditional therapy, you might try to tell someone how to cross the street in a therapist office, or in a special education classroom, but it's really hard to simulate what's actually happening on a real street with real traffic," said Ravindran. "Virtual reality creates an environment where we can actually simulate the cars, simulate the speed, simulate the traffic lights, and create an environment that can be practiced over and over again that can lead to better skill development."
Benchmark research shows Floreo is effective. A 2019 case study found it improved eye contact in 10 of the 12 kids who received intervention three times a week over a five-week period.
Ravindran says lessons, on average, are five to ten minutes long, with patients receiving up to 30 minutes of lessons at a time. Lessons are usually repeated for a number of weeks until data shows benchmarks are hit and allow for a new lesson.
Floreo is being used in 40 other businesses, schools, and therapy practices across the country according to Ravindran.
"You're always looking for ways to unlock more potential and more learning from the child," said Ravindran. "Once you have that engagement and excitement, the world opens up and they potentially can learn new skills that otherwise might be hard to tackle."
Originally published at Fox 17