Google Threatens To Remove Search In Australia Over New Law
If This Version Of The Code Were To Become Law, It Would Give Us No Real Choice But To Stop Making Google Search Available In Australia.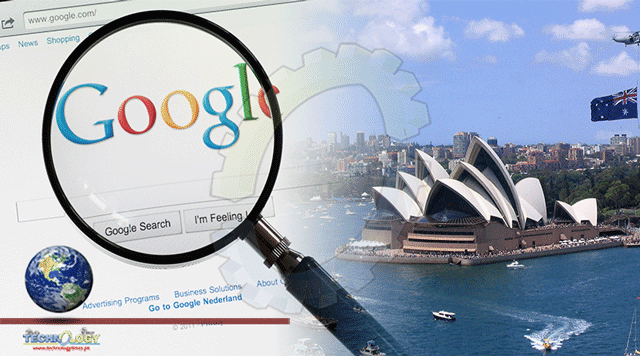 Google has said that it will shut down its search engine if the Australian government proceeds ahead with plans to force tech companies to pay news publishers. Under the proposed law, Big Tech groups will have to pay media publishers for their news content. It will see tech firms negotiate payments with broadcasters and publishers. A government-appointed arbitrator will then decide the price if they fail to reach an agreement.
The tech giant's Australia faction said that the laws were "unworkable" and "unreasonable." Google Australia's managing director, Mel Silva told a Senate hearing in Canberra on Friday that the plans would "escalate a months-long stand-off" between the government and technology firms. "If this version of the Code were to become law, it would give us no real choice but to stop making Google Search available in Australia, Silva told lawmakers. "That would be a bad outcome not just for us, but for the Australian people, media diversity and small businesses who use Google Search."
Australia's prime minister Scott Morrison hit back at Google's announcement, saying "we don't respond to threats." The government said the law is "world-leading" and necessary to create a sustainable media landscape. It comes as Big Tech and other Silicon Valley firms have been facing mounting pressure from regulators across the world over their market dominance.
Google has been fighting government plans for a new digital news code, since last summer. In December, the company used its homepage to warn Australians that the legislation would harm their ability to search and lead to "consequences" for YouTube users. Facebook (FB) has also opposed the rules and threatened to remove news from its feed for Australian users. The social media company has proposed three changes to the bill, including how it would compensate news outlets.
The Alphabet-owned (GOOGL) company is willing to pay a wide and diverse group of news publishers for the value they added, but not under the rules currently proposed, which includes payments for links and snippets, Silva said. Another suggestion is for a program it launched last year — News Showcase — which aims to pay publishers more than $1bn (£732m) over the next three years — to be formalised and expanded in Australia.
Google dominates internet searches in the country. Silva told lawmakers that about 95% of searches in Australia are done through Google. The firm already pays seven publishers in the country for content. Media outlets have argued that the tech companies should pay them for the privilege of their news content.
The Australian Competition and Consumer Commission announced the legislation last month after an investigation found Google and Facebook held too much market power in the media industry — a situation Australia said posed a potential threat to a well-functioning democracy. A 2019 study estimated about 3,000 journalism jobs were lost in Australia in the last decade, as traditional media firms bled advertising revenue to Google and Facebook which paid nothing for news content.
This news was originally published at UK Sports Yahoo.