Chinese Carmakers Launch New EV Models To Take On Tesla
Chinese Carmaker Challenging Tesla's Dominance In Country With A Blitz Of New Electric Models Even As The US EV Company Unveils Its Plans.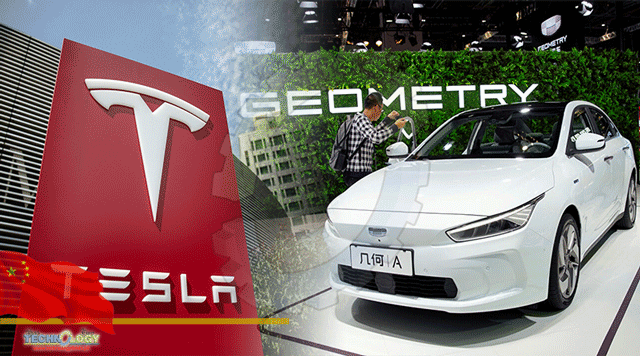 Chinese Carmaker Are Challenging Tesla's Dominance In The Country With A Blitz Of New Electric Models Even As The US EV Company Unveils Its Plans To Design Tailored Cars To China. Local carmakers displayed a dozen new models and technology designed to appeal to younger buyers at the Shanghai auto show held during the previous week, reported the Financial Times.
William Li, Nio's chief executive, announced plans on Monday to expand its network of battery-swapping and charging stations into underserved regions of northern China. The company will carry out the project in a partnership with Sinopec which it announced last week. Arcfox, a subsidiary of state-run Baic Motor and Huawei launched its first model on Monday.
Meanwhile, Zeekr, a premium electric car brand launched this month by Geely Holdings, which owns Volvo, Lotus and has a minority stake in Daimler, is primarily targeting tech-savvy, mostly younger customers that value technology and new experiences, according to Flynn Chen, its vice-president. Another Chinese competitor, Xpeng, last month showed off its lidar-powered autonomous-driving features, which work on the principle of radar but use light from a laser to measure distances.
Market leader Tesla on the other hand is focusing on vehicles tailored to Chinese consumers, amid a growing number of complaints about the quality of its cars, which have nevertheless become increasingly popular throughout the country. The American EV giant is also mulling new products that will be designed from the ground up for China.
According to Grace Tao, a vice president at Tesla, who spoke to 21st Century Business Herald during the Shanghai auto show, the vehicles developed in China will also be sold globally. Last year, Tesla shipped nearly 500,000 vehicles globally and China contributed 20% to its revenues.
This news was originally published at Finance Yahoo.