Meituan Is Second Chinese Tech Giant To Be Hit With Antitrust Probe
China's Market Regulator Has Opened Its Second-Ever Antitrust Investigation Into A Domestic Tech Giant, Targeting Meituan.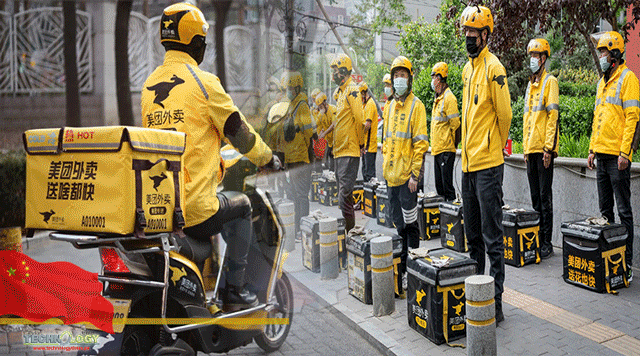 China's Market Regulator Has Opened Its Second-Ever Antitrust Investigation Into A Domestic Tech Giant, Targeting Meituan, The Takeaway Delivery And Lifestyle Services Platform, In An Escalation Of Its Crackdown On Big Internet Companies. The investigation, announced on Monday, comes two weeks after the same body fined Alibaba a record $2.8bn after concluding that the ecommerce group had abused its market dominance.
It also comes just one week after Meituan raised $10bn in an equity and debt deal, one of the largest capital fundraisings for a Chinese internet group this year. Over the past few months, Beijing's State Administration for Market Regulation (SAMR) has been expanding its influence into the previously untouched domestic online sector by issuing new investigations, penalties and rules. Earlier this month, Meituan and 33 other tech companies were brought in front of SAMR and other regulators, and given a deadline of May 13 to rectify anti-competitive behaviours, or be "severely punished".
"A formal investigation means an escalation. It's highly likely that authorities have some concrete evidence that Meituan may have violated the law," said Charles Feng, a Beijing-based lawyer at East & Concord Partners. Meituan responded on its public WeChat account that it would "actively co-operate with the investigation . . . and sincerely carry out our social responsibilities", adding that at present, operations were continuing as normal.
In a reversal of fortunes, Alibaba's takeaway unit Ele.me stands to benefit from the Meituan case as it occupies a much smaller portion of the food delivery market. Meituan faces the same announced charges as Alibaba, with SAMR citing Meituan's "'pick one of two' and other suspected monopolistic practices" as the basis for its investigation. If found guilty, Meituan could be fined up to 10 per cent of its domestic revenues, which totalled Rmb114.8bn ($17.7bn) in 2020.
"Pick one of two", or forced exclusivity, was previously practised by Alibaba when it penalised some merchants for listing on competitors' marketplaces as well as listing on its own. Vendors say that Meituan practises a less severe version of forced exclusivity than Alibaba, in which it takes less commission from vendors that list exclusively on its platform.
One Shenzhen-based diner owner said he paid 22 per cent commission on sales to Meituan because he had signed a contract agreeing to exclusivity; otherwise, he would face commission of more than 25 per cent. A person close to the $10bn deal announced last week said that the risk of an antitrust crackdown on Meituan was widely known and "no investor could claim they didn't know about it". Market investors did not react strongly to the announcement, with Meituan's shares dipping 0.46 per cent in Hong Kong.
Meituan had also been one of a group of food delivery services criticised by market regulators in December for offering steep discounts on groceries, as part of a boom in community group-buying. As well as eliminating forced exclusivity, Meituan has previously been asked by SAMR to stop algorithmic price discrimination and overly steep discounts.
This news was originally published at Financial Times.