Huawei HarmonyOS o Connect To A Simpler Life
With the release of both HarmonyOS and the Huawei Mobile Services (HMS) ecosystem, the company is moving steadily towards a seamless Artificial Intelligence strategy to deliver an all-devices, all-scenarios intelligent experience.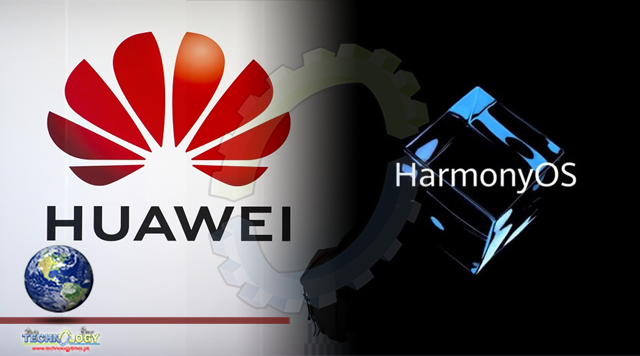 Technology changes lives and nurtures dreams. It has the power to change the world. At least that is the vision of a simpler life Huawei envisions with HarmonyOS, its multiplatform operating system that this year will begin to be deployed around the world.
With the release of both HarmonyOS and the Huawei Mobile Services (HMS) ecosystem, the company is moving steadily towards a seamless Artificial Intelligence strategy to deliver an all-devices, all-scenarios intelligent experience.
Wang Chenglu, President of Software Engineering and Business Director of Intelligence and AI for All Scenarios, recently said that advancements in connectivity and digital applications have realized changes that are already being seen in a variety of scenarios.
"Technology has the power to change the world," Wang said. "The rapid development of the mobile Internet has led to the growth of cashless payments, online shopping, and raid-hailing, all of which have profoundly changed our lives."
In a recent conference that Wang offered at TEDxHouHai Driven by Pressure, the executive emphasized that the mobile Internet industry entered a period of transition, where the rapid development of IoT presents a historic opportunity for industry transformation.
The mobile Internet industry is under heavy pressure, mainly from mobile phones.
"Smartphone sales started to decline in 2018, and saw a 6% year-on-year decrease in 2020," the Huawei executive said. "In addition, the average time consumers spend on their mobiles each day has remained between four and five hours since 2018, indicating that the industry has reached a critical juncture and must transform."
Therein lies the importance of HarmonyOS: on the way to that transformation, the platform developed by Huawei is aimed to communicate different devices with a single language, which places it as a next-generation operating system that will allow more devices to connect and collaborate with each other in ways never before seen, offering a seamless and user-friendly experience on all devices.
HarmonyOS is also driving smart upgrade from hardware manufacturers and driving more traffic to smart devices beyond mobile phones. This will drive the smart and digital transformation of industries.
Wang noted that Huawei is aiming for HarmonyOS to run over 300 million devices this year, and looks forward to working with industry partners to create a robust ecosystem around this platform. This will help more people realize their dreams through technology and offer a better and easier life.
In the future, if HarmonyOS is used for all devices, including the air conditioner, for example, and there are sensors installed in a bedside, even when you lie down, the sensors will be able to send that information to the air conditioner so that it adjusts to a warmer more comfortable temperature, better fan speed and direction.
And what does all this allow? Connectivity, Wang said. "Connectivity is very important, it is a common language that connects people. When different devices can talk to each other, we will not need the user to assign them tasks.
"This is our vision of what connectivity should look like," he added. "This is also the original goal we set for HarmonyOS."
"Connected devices are the fertile soil in which applications can grow. The more connected devices, the more fertile the land will be, and the smarter the apps will be," Wang explained. "If this goal becomes a reality, then you can have a professional coach by your side every time you exercise. When you cook, an expert nutritionist will offer you suggestions. When you go to bed, you can have a hypnotherapist to help you sleep. When you travel, you will have a personal assistant".
These are the goals for HarmonyOS, which means transforming user experiences by eliminating the need to instruct or order instructions to their devices.
"It will be more about how the devices understand the user. The longer they serve users, the better the way they understand and serve those users."
HarmonyOS is a key piece for the development of an ecosystem for all the scenarios called 1 + 8 + N, where "1" is the smartphone and is at the center of the experience; "8" are the categories the phone most commonly interacts with: tablets, PCs, smart watches, headphones, speakers, lenses, displays, and car infotainment systems; while "n" refers to an indeterminate number of connected devices, such as scales, lamps, locks or household appliances, which may well be manufactured by Huawei or by third parties.
Thus, HarmonyOS distinguishes itself from the rest of the platforms currently available, since all the others have an approach focused only on the smartphone and that addresses the development for peripheral devices (all of the "8 + n") in a silos way, which makes it difficult for devices to interact and hinders developers.
"I would like to make it clear that HarmonyOS is not another system parallel to Android or iOS," Wang said. "It is actually an operating system that will connect all things. If the goals we set are achieved, I believe that the user experience will no longer be divided between different devices. The experience and intelligence will always be personalized to your needs".
Originally published at Loop news