National Health Security: Look Forward Call To National Security Council Of Pakistan
What relationship exists between the health within a state and that state's national health security? This question has received increased attention in recent year in the wake of CoVID-19 pandemic.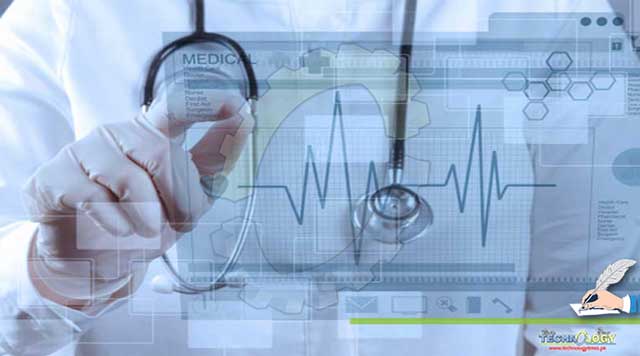 By Mirza Abdul Aleem Baig
The potential link between CoVID-19 and national health security have played a major and unprecedented role in impacting efforts to fight the pandemic. So far, critical and in-depth case studies of the CoVID-19 – national health security nexus have been limited. However, this is not the first time a disease has impacted what we today call national health security. The black death of the fourteenth century had a radical impact on European society, contributed to the decline of the feudal system. The spread of smallpox by Spanish soldiers in the Americas led to the decimation of the Aztec and Incan empires, and paved the way for European colonization. Similarly, the close link between the infectious diseases and national security became more tenuous in the latter half of the twentieth century. Attention to the national health security aspects of infectious diseases began to increase in the post-Cold War years. From the early 1990s, security strategy communities became familiar to a considerably broader range of modern security challenges beyond conventional conflicts. Along with the climate change, energy, cyber and information technology, disease made its way on to both national and international security agendas.
In the wake of the CoVID-19 crisis, that began in Wuhan, P.R. China in December 2019, in less than three months turned from a local outbreak to a global pandemic, a series of recommendations and expert assessments have emerged to strengthening health security as an urgent priority. Likewise, the huge social, health, and economic devastation wrought by CoVID-19 has put the challenge of strengthening outbreak preparedness and responsiveness of countries on the agenda at the highest political level. But this is not the first time that the world's attention has been drawn to the need to be better prepared; earlier viral outbreaks such as Zika and Ebola had also led to similar calls. Long before the recent CoVID-19 outbreak, global initiatives had established a comprehensive set of guidelines, tools, and technical assistance to help countries improve their health security capacity. The International Health Regulations (IHR), disseminated in 1969 under the patronage of the World Health Organization (WHO), were expanded in 2005 to guide countries in detecting, assessing, reporting, and responding to all events that could potentially constitute public health emergencies of international concern (PHEIC).
With growing global attention focused on the health security, why Pakistan still struggling to achieve preparedness against infectious threats? The answer is obvious. Pakistan needs a solid legal and regulatory foundation, adequately trained and equipped public health workforce, strong surveillance and response framework, functional national public health laboratories, and robust multi-sectoral health security coordination. Unfortunately, Pakistan spends 2 percent of its GDP on healthcare, against a global average of 10 percent. It also fares much worse than its neighbors in terms of health statistics. Similarly, Pakistan clusters on public health vigilance only sporadically, mainly as a reaction to incidents when vulnerabilities spike, hence, lacks a health system that can scale up detection and treatment to effectively and well-timed address large-scale outbreaks.
Well-synchronized health governance structure is essential for a swift and cost-effective response to infectious diseases and health security crisis. The Government of Pakistan is acutely hampered in its capability to deal with CoVID-19 by the social, political, and cultural context of the country. Resistance created by political instability, community dynamics, economic fragilities, and lack of trust in government and institutions, has made Pakistan struggle with far less infectious diseases like Poliomyelitis, commonly shortened to polio. Now facing the same obstacles and challenges with CoVID-19. Consequently, a National Health Security Policy (NHSP) for tackling the epidemic and implementation of different measures, be devised instantaneously together with immediate implementation and monitoring plans with technical inputs. National Security Council of Pakistan should integrate health into security strategy for reinforcing preparedness, through a combination of awareness-building, direct involvement in preparedness and response planning, and regulation. Additionally, build the national health intelligence system and strengthen the public health institutions. Centralize the data and analytical capacity of government for informed decision making regarding national health security. And, eliminate the institutional overlaps (as observed in National Command and Control Center) by visibly describing the role and responsibilities of national and provincial governments, including local governments in the National Health Security Policy.
To cut a long story short, in a highly mobile, densely interconnected world, there are grounds to contemplate that pandemic fears today are greater than ever. We must know, this is only a matter of time before the next pandemic hits us. National Security Council should commit to a path towards national health security by crafting and executing the concrete and robust National Health Security Policy.