China Plans Security Checks For Foreign-Listed Tech Companies
China Moved Forward On Saturday To Require Domestic Tech Companies To Undergo Security Checks Before They Can List On Foreign Stock Exchanges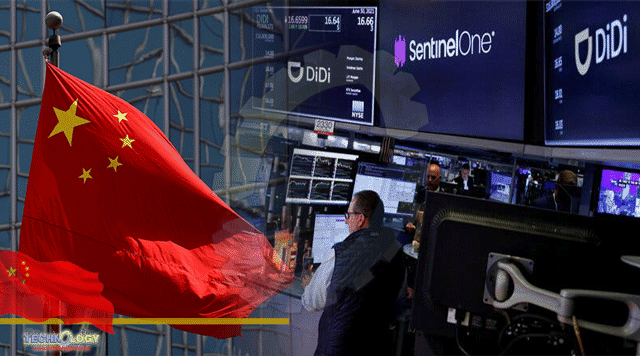 China Moved Forward On Saturday To Require Domestic Tech Companies To Undergo A Security Checks Before They Can List On Foreign Stock Exchanges, a step that would close the regulatory gap that allowed ride-sharing giant Didi to list shares on Wall Street last week without getting a clean bill from Beijing's digital health.
On July 2, two days after Didi's stock began trading on the New York Stock Exchange, China's Internet regulator ordered the company to stop registering users while officials conducted a security review, which caused its stock price to fall. Chinese regulators have since ordered Didi's apps be pulled from mobile stores and fined her for failing to give advance notice of some of her previous merger deals, making clear her dissatisfaction with the company, whose ride-sharing service has 377 million annual active users in China.
Data protection has been a primary focus for Beijing, as China takes on the United States for leadership in high-tech. Just as American officials have tried to ensure that American data is protected from the prying eyes of the Communist Party, Chinese officials want to ensure that domestic technology companies do not compromise their information about Chinese users when it is made public in foreigner and submit to foreigners' scrutiny. securities regulators.
China's Internet regulator, the China Cyberspace Administration, enacted its rules about security reviews last year as part of his framework to safeguard the nation's digital infrastructure. Those regulations fell short of requiring companies like Didi to undergo a formal security check before filing an IPO overseas, but that would change with the reviews. proposed by the agency on Saturday.
The revised rules say that a security review would be mandatory for any company with information on more than a million users seeking to list its shares abroad. These companies would have to submit materials related to their initial public offering, as well as procurement documents and contracts. Under existing rules, the security review is intended to address national security and business continuity risks posed by servers, software, cloud services, and other products used by major technology companies.
The revised rules add two more risks to the list: the possibility that important data could be "stolen, leaked, damaged and illegally exploited or transferred abroad", and that the data could be "influenced, controlled or maliciously exploited by foreign governments. "after an IPO abroad. The Cyberspace Administration is accepting public comments on the reviews until July 25. The main Chinese policy makers stated this week in a policy document that they would seek strict supervision of companies listed abroad, an issue the document frames as a national security concern.
For fast-growing Chinese tech companies, the Wall Street stock sale has long been highly coveted as an opportunity to reward early employees and backers while at the same time gaining validation from international investors. But Beijing makes clear that none of that is as important as protecting companies' digital infrastructure and data. After acting against Didi, the Cyberspace Administration this week ordered three additional internet platforms – two connecting freight customers with truck drivers and one for labor recruitment – to suspend user registrations and subject them to security reviews. Like Didi, the two companies behind those platforms, Full Truck Alliance and Kanzhun, had also recently gone public in the United States.
This news was originally published at News Block.