Wahyd Logistics Activates The First End-To-End Logistics Marketplace Of Pakistan
Wahyd Logistics has launched the first end-to-end logistics marketplace to digitally connect shippers and truckers in Pakistan.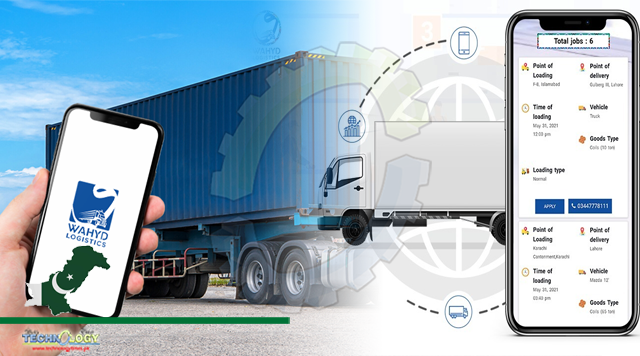 The company–founded in 2017 and headquartered in Islamabad, brings technology into the logistic and trucking business to make goods transportation easy, transparent, and cost effective for all the stakeholders in the logistics ecosystem.
The online marketplace will allow enterprises of all sizes and scale to find freight trucks for their shipments at competitive rates without having to worry about managing an in-house fleet or negotiating with drivers directly. 
The marketplace will be an important part of the company's growth strategy as it plans to expand operations to all over Pakistan and is an important step towards warehousing and building their own fleet.
According to the GM Logistics at Wahyd Logistics, Sohail Majeed,"Wahyd Logistics is committed to making it easier for thousands of truckers to book a load and move at full capacity and enable shippers of all sizes to have access to the right truck, at the right time for the right price while saving their time and earn more money all at a single click of a button."
He added, "The marketplace will not only facilitate shippers and transporters but also enable brokers to play their part in the ecosystem by sharing their requirements and get better transportation rates directly from fleet owners."
"Transport and logistic are considered the backbone of a modern economy and Wahyd Logistic aims to play an integral part for it in Pakistan. The recent frequent lockdowns in Pakistan due to COVID-19 restrictions have caused a significant rise in demand of a tech enabled logistic model and our logistic marketplace will help bridge the gap between shippers and transporters", said Ali Tahir, Manager Digital Marketing at Wahyd Logistics.
Marketplaces developed by the likes of Wahyd Logistics are the only real way forward for the industry; and when the logistics industry is strong and up to date, the effects are immediately visible on the entire economy.