Global measles cases on rise during COVID-19
According to the CDC's recent Morbidity and Mortality Weekly Report, the incidence of measles worldwide is rising as a result of disruption of health care preventive treatments due to the COVID-19 pandemic.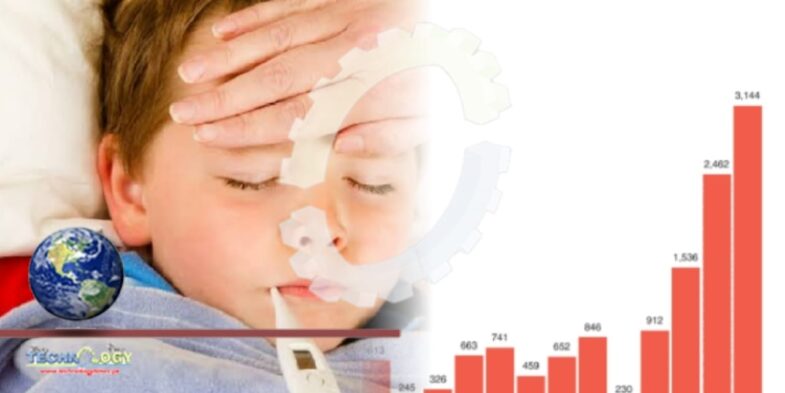 This gap in care, which resulted in millions of children not receiving their first measles vaccine, is hindering the progress made against eradicating measles, with the result that the risk of outbreaks is increasing. Two doses of measles vaccines are considered necessary.
The authors of the report, led by Meredith Dixon, MD, from the Global Immunization Division, Center for Global Health, CDC, reported that the "annual reported measles incidence decreased globally during 2000–2016, increased in all regions during 2017–2019, then decreased in 2020. Measles surveillance, already suboptimal, worsened in 2020. Since 2000, the estimated measles deaths decreased 94%."
The decreases in the incidence rates of measles according to the CDC are impressive, i.e., by 88% from 2000 to 2016, from 145 to 18 cases/1 million population, increased to 120 in 2019, and then fell to 22 in 2020. "During 2000–2020, the annual number of estimated measles deaths decreased 94%, from 1,072,800 to 60,700, averting an estimated 31.7 million measles deaths. To achieve regional measles elimination targets, enhanced efforts are needed to reach all children with 2 measles-containing vaccine doses, implement robust surveillance, and identify and close immunity gaps," the authors said.
The reported emphasized that "Progress toward measles elimination during the COVID-19 pandemic and beyond necessitates strong case-based surveillance systems to document immunity gaps and quickly identify cases and outbreaks. Outbreaks should be viewed as opportunities to identify weaknesses across the immunization system and develop tailored strategies to close immunity gaps. Together, these actions will bolster measles elimination efforts while strengthening immunization systems."
Coronavirus disease (COVID-19) is an infectious disease caused by the SARS-CoV-2 virus.
Most people who fall sick with COVID-19 will experience mild to moderate symptoms and recover without special treatment. However, some will become seriously ill and require medical attention.
The virus can spread from an infected person's mouth or nose in small liquid particles when they cough, sneeze, speak, sing or breathe. These particles range from larger respiratory droplets to smaller aerosols.
You can be infected by breathing in the virus if you are near someone who has COVID-19, or by touching a contaminated surface and then your eyes, nose or mouth. The virus spreads more easily indoors and in crowded settings.
Source: optometrytimes