CD Projekt Studio Could Be Working on a Multiplayer Witcher Game
Recent job listings over at The Molasses Flood suggest that the CD Projekt Studio could be working on a multiplayer Witcher spin-off game.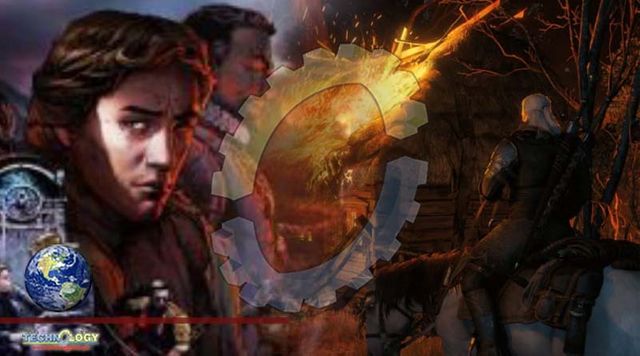 the CD Projekt group announced the acquisition of The Molasses Flood: an up-and-coming studio responsible for popular indie titles like Drake Hollow and The Flame in the Flood. In the final paragraph of the accompanying press release, it was revealed that the newly acquired studio would be working independently on an "ambitious project" based on one of CD Projekt's existing IPs. Naturally, this led to a flurry of speculation.
Given that the only notable IPs associated with the Polish powerhouse are The Witcher and Cyberpunk 2077, most assumed that the project in question must be connected with one of the two. Due to the former being the more popular franchise and already having an extended universe of sorts, The Witcher seemed to be the stronger candidate, and the studio's recent job listings further back this up.
The Molasses Flood is currently looking to hire a Multiplayer Designer to work on an Unreal Engine-built game based on a CD Projekt IP. The listing suggests that it will be a systems-heavy action game with a strong emphasis placed on multiplayer combat and procedural generation of some sort. Similar openings at the company point to the game having a leveling system and non-player enemies, as well as a mixture of both armed and unarmed combat.
This isn't the only piece of evidence that points to a multiplayer Witcher game being in the works either. In a Q+A session late last year, CD Projekt's president and joint CEO Adam Kiciński reconfirmed that the company is looking to bring multiplayer to both its Cyberpunk 2077 and The Witcher franchises in the coming years. With a free multiplayer update for the former having begun development long before last year's acquisition was confirmed, it seems pretty plausible that The Molasses Flood project could be the multiplayer Witcher experience to which Kiciński was referring.
If this ends up being the case, the news will likely be welcomed by series fans, many of whom have discussed the possibility of a multiplayer Witcher game in the past. Granted, some have questioned whether incorporating online multiplayer might somehow dilute The Witcher's tried and tested formula, but knowing that The Witcher 4 is also in development should help to alleviate these concerns.
From CD Projekt's perspective, the idea of bringing multiplayer to the franchise via a standalone spin-off before implementing it into a mainline entry arguably makes a lot of sense. Doing so would allow the company to figure out what exactly an online multiplayer Witcher game might look like without having to jeopardize the integrity of The Witcher 4.
Source: This news is originally published by gamerant
Technology Times Web team handles all matters relevant to website posting and management.