Chitin biosynthesis study sheds light on green pesticide development
Chinese scientists have revealed for the first time the complete process of chitin biosynthesis, providing a new direction for the research and development of green pesticides, according to the Chinese Academy of Agricultural Sciences (CAAS).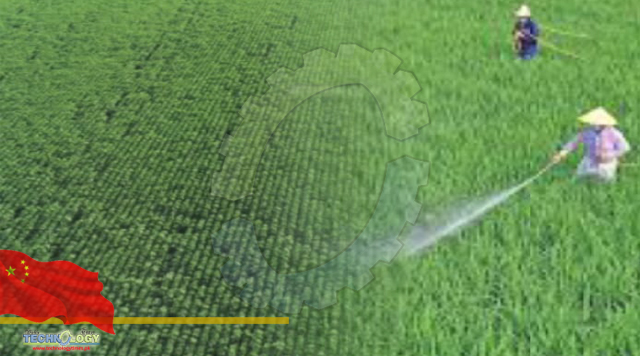 Chitin is the most abundant aminopolysaccharide on earth, and its biosynthesis is essential for the survival and reproduction of a number of organisms, including pests, pathogenic fungi, and oomycetes that harm crop production. Meanwhile, it is an ideal molecular target for the development of green fungicides or insecticides. The core of developing safe pesticides with a new mechanism of action lies in pesticide molecular targets. However, little is known about the mechanism of chitin biosynthesis in previous studies. "A specific pesticide molecular target may give birth to dozens or even hundreds of new pesticides," said Song Baoan, academician at the Chinese Academy of Engineering (CAE) and president of Guizhou University.
Scientists from CAAS's Institute of Plant Protection studied PsChs1, a chitin synthase from Phytophthora sojae, the main pathogen causing soybean rhizome rot, and revealed the whole process of chitin biosynthesis for the first time. "The research is a milestone … It will help to increase green pesticide varieties, improve the core competitiveness of China's pesticide industry and the ability to prevent and control pests, so as to ensure food security," Song added. Qian Xuhong, academician at the CAE and president of East China Normal University, said the research has "broken through a bottleneck in the field of chitin pesticides in the past 50 years," and it is "one of the most important fundamental advances in global pesticide innovation research and development."
Source: This news is originally published by cgtn
Technology Times Web team handles all matters relevant to website posting and management.