Accelerating Asia selects BizB Pakistani Startup for Cohort 7
Accelarating Asia's Cohort 7 startups includes BizB from Pakistan. BizB is a re-commerce marketplace for the buying and selling of preloved apparel and accessories.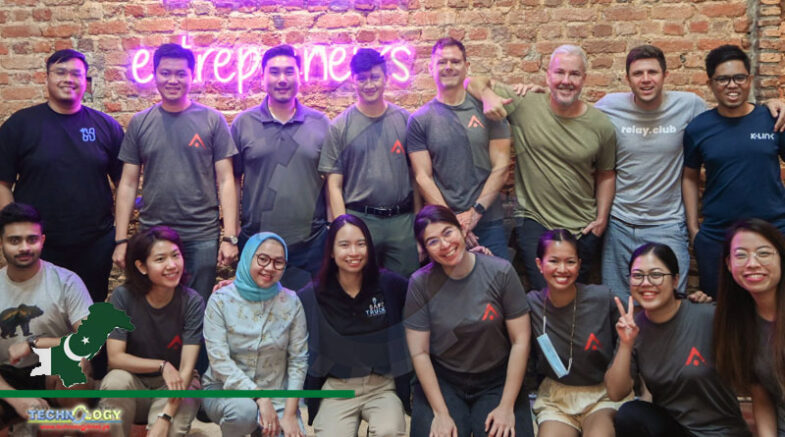 Accelerating Asia , a Singapore-based venture capital accelerator focused on pre-Series A startups has invested in ten new companies from across Asia Pacific as part of its 7th cohort. Accelerating Asia said in a statement the new investments take the venture capital accelerator's portfolio to 60 startups who have raised a total of over $50 million, with Cohort 7 having raised $5.2 million prior to joining the accelerator program.
Cohort 7 startups have a market presence in 9 countries across South Asia (Pakistan, Banglades), Southeast Asia (the Philippines, Myanmar, Singapore, Malaysia, Indonesia and Thailand, our first in the country), and East Asia (Korea, also our first in the country).
Collectively, 100 percent of the startups address at least one sustainable development goal. The ten new startups also include 60 percent female co-founded startups, BizB (Pakistan), Easy Rice, Shoplinks, Kooky, Healthpro.id, and SafeTruck all have at least one female co-founder.
BizB (Pakistan) is a re-commerce marketplace for the buying and selling of preloved apparel and accessories, helping women earn money, save money and contribute to making fashion sustainable again.
The main aim of BizB (Pakistan) is to make circular fashion a part of every household so that people start buying and selling second hand and eventually help make fashion sustainable again with women still enjoying their love of fashion without feeling guilty for it. They aim to make every wardrobe virtual, housing a large inventory from which women can choose items matching their styles and tastes. All the objectives of BizB, once come together, will help achieve their vision.
"What we've seen in Cohort 7 is a kind of success inflation: The ten startups we invested in have even more significant milestones in revenue, user acquisition, and other metrics than you would typically associate with early stage startups" said Amra Naidoo, General Partner at Accelerating Asia.
"Now I'm happy to see that it's well on its way: More and more startups are scaling up quicker, thanks largely to the support system they can turn to, which includes everything from events and conferences to angel investors and syndicates," she said.
Since the current investment climate is a hot topic, Cofounder and General Partner Craig Bristol Dixonwanted to emphasize that Accelerating Asia always invests in businesses that can make money today and its investment lens is focused on intelligent financial plans and founders who can monetise gaps in the market in the shorter term.
The venture capital accelerator invests up to $250,000 in pre-Series A startups, and the current portfolio covers over ten countries in Southeast and South Asia.
"We believe this is a positive sign for not only Accelerating Asia, but the ecosystem in Asia Pacific as a whole: Our startups are finding product-market fit faster than ever before, allowing them to focus on scaling toward market leadership," said Naidoo.
Naidoo stated that the impressive success of Cohort 7 is attributable in part to the application process for startups.
Originally published at technode global