MUET's Annual Convocation, 926 Students Gain Academic Degrees
"I hope to see the youth pursue higher education and serve the people and this province,"  Chief Minister of Sindh said.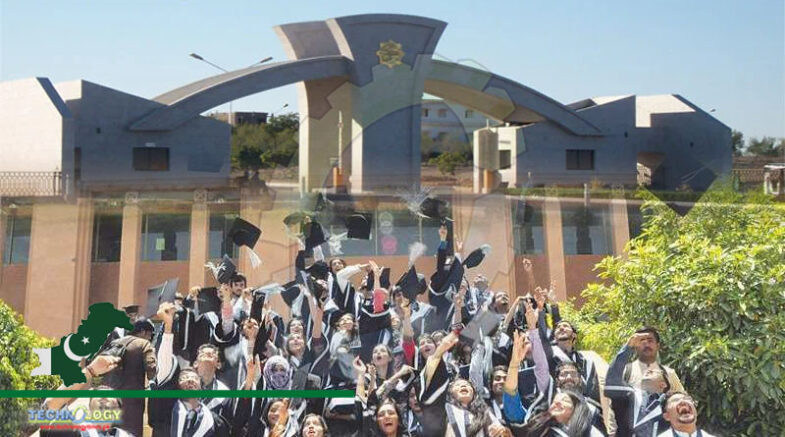 Chief Minister of Sindh, has stated that Mehran University of Engineering and Technology (MUET) has become a model for higher education in the country. On Saturday, he spoke at 26th annual convocation of MUET, during which 987 students received academic degrees in Jamshoro district.
Chief Minister congratulated the graduating students, as well as their teachers and parents.
He stated that after becoming CM, he set a goal of educating out-of-school children and improving educational quality. "I hope to see the youth pursue higher education and serve the people and this province," the Chief Minister said.
He went on to say that it was very concerning that only a small percentage of Pakistan's youth had access to tertiary education. "It is now our collective responsibility to prepare our students to play critical roles in the country's socioeconomic development in the future," he said.
The Chief Minister stated that the nation's economic woes were the greatest challenge at the moment. He wished for MUET to become a self-sustaining institution.
CM expressed his delight at the fact that, with the exception of one male student, all of the top positions at MUET have been won by female students. The CM announced that his government would provide the university with a solar power plant.
He praised the university for constructing a clean drinking water plant for flood and rain victims following the recent monsoon rains. He acknowledged that the university also prepared a tent that was far more cost-effective than the tents on the market.
At 26th annual convocation of MUET, 926 students received bachelor's degrees, 48 master's degrees (MPhil), and 13 doctorates in philosophy (PhD). Eight students received medals for being faculty toppers, while another eight received awards for being the best graduates.
Vice Chancellor Dr Taha Hussain Ali also spoke out and congratulated the graduates.
Originally published at Urdu Points