For The First Time Cape Town Hosted World Science Forum 2022
The World Science Forum 2022, themed "Science for Social Justice," was held in Cape Town in December.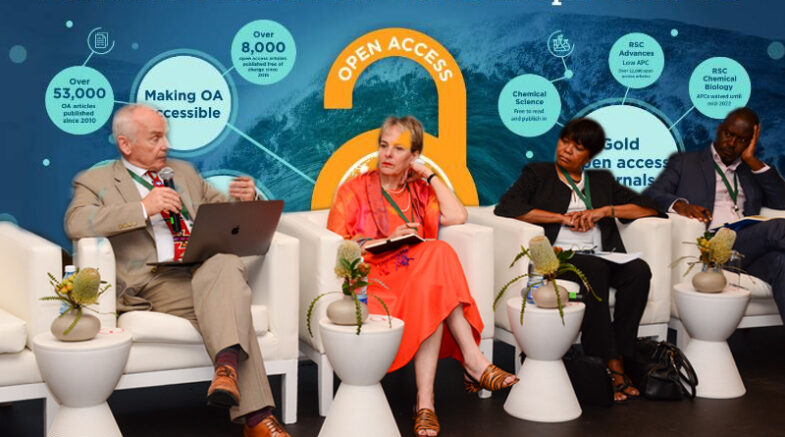 The World Science Forum series, which began in 2003, fosters and sustains dialogue between the scientific community, society, policymakers, and industry. Around a thousand leading scientists, decision-makers from politics, industry, civil society, and the media from over 100 countries shared their perspectives on the new challenges facing science in the twenty-first century.
The World Science Forum 2022, themed "Science for Social Justice," was held in Cape Town in December. The gathering, which took place in Africa for the first time, deliberated on science's social and economic relevance, influence, and responsibilities and covered topics such as climate change, science for human dignity, the Sustainable Development Goals, science for Africa, and science diplomacy.
Among those who spoke were South Africa's Minister of Higher Education, Science, and Innovation, Dr. Blade Nzimande, co-chair of the Global Young Academy. Prof. Roula Inglesi-Lotz, president of the Hungarian Academy of Sciences, Prof. Tamás Freund, Prof. Felix Dakora, Sir Peter Gluckman, Dr. Shamila Nair-Bedouelle, and Princess Sumaya bint El Hassan, president of Jordan's Royal Scientific Society
Frontiers, an open access research publisher, saw the Forum as an appropriate platform to actively advance its mission to make science open by organising and moderating three thematic sessions as well as hosting the Delegates' Party in Cape Town, which was attended by over 700 people.
The thematic session "The Paths to Fully Open Access Science Across the Global South," organised by Frontiers Policy Labs, provided useful insights into the challenges and opportunities that mark the transition to fully open access science for scientists, institutions, and policymakers across the Global South.
The panel, which included Frontiers Policy Labs editor-in-chief Prof. Jean-Claude Burgelman, National Research Foundation AOSP director Dr. Tshiamo Motshegwa, and Stellenbosch University Library and Information Services senior director Ms. Ellen R. Tise, discussed how scientific and civic communities around the world can reap the benefits of increased access to scientific research and the breakthroughs that result from open science.
Another Frontiers thematic session focused on the importance of equity and diversity in scientific policy advice. This meeting examined the role of equitable working conditions for researchers in improving the processes by which scientists can engage and provide evidence to policymakers.
It focused on underrepresented groups like early-career researchers, women in science, and scientific voices from the global south.
Prof. Jean-Claude Burgelman, Africa Science Leadership Programme Director Dr. Connie Nshemereirwe, Institute of Medical and Medicinal Plants Research researcher Dr. Nzweundji Justine Germo, Nature editor-in-chief Dr. Magdalena Skipper, University of Cape Town Deputy Vice Chancellor Prof. Sue Harrison, and South African National Research Foundation Acting Group Executive Dr. Aldo Stroebel all agreed that providing evidence and advice to policy should not be a priority.
Head of public affairs Stephan Kuster comments on Frontiers' participation in the 2022 World Science Forum: "Frontiers' mission is to make science accessible to all." to allow for healthy lives on a healthy planet."
"We are facing existential threats on a global scale." From health crises to climate change, we are witnessing and experiencing them right now. "When the latest knowledge is globally shared, free to read, and open to all, consensus for action will be stronger and more sustainable."
"The World Science Forum has done an excellent job of bringing us all together to consider science's influence and responsibilities, as well as how to make it more equitable and open."