Toxic Wastes Affect Entire Agricultural Food Chain: VC QAU
The Department of Environmental Sciences at Quaid-i-Azam University concluded a three-day international conference on climate change and the environment in 2023.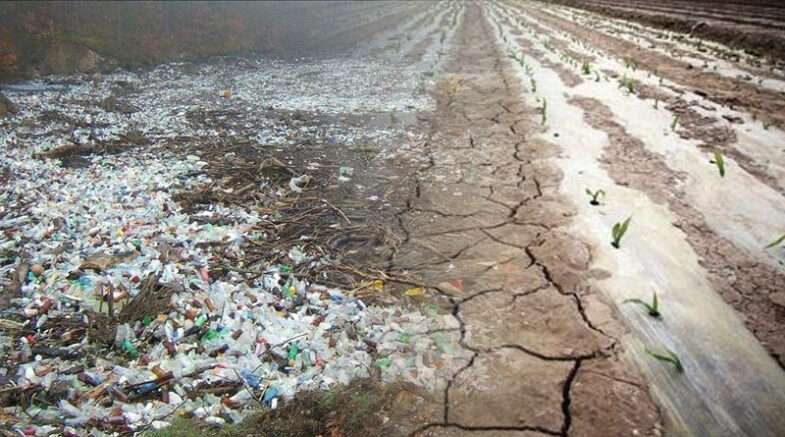 Dr. Shaista Sohail, vice chancellor of Quaid-i-Azam University (QAU), said toxic wastes have affected the entire agricultural and food chain. It is important for proper disposal and management of toxic wastes to prevent negative effects. To meet the challenges of environmental and climate change, Pakistan must begin mitigation efforts. 
"It is our responsibility to raise awareness about this issue. "In order to solve indigenous problems, we must focus on relevant research," said the Vice-Chancellor.
The Department of Environmental Sciences at Quaid-i-Azam University, in collaboration with the Pakistan Environmental Protection Agency, concluded a three-day international conference on climate change and the environment in 2023.
The goal of the conference was to improve understanding of the phenomena of climate change and its effects, discuss the development of innovative tools to address the causes and consequences of mitigation and adaptation, and share new ideas and the most recent research in the field. The vice chancellor of Quaid-i-Azam University praised the organisers for bringing this critical issue to light.
Ms. Romina Khurshid Alam, Special Assistant to the Prime Minister and Member of the National Assembly, stated during the inaugural session that the Inter-Parliamentary Union (IPU) had raised the agenda on climate change in light of the current situation in various countries, including Pakistan, which is suffering from floods. Droughts struck the African continent at the same time.
She discussed her efforts in various forums, particularly at COP-27. "We must speak up, collaborate, and support one another. "We will need to find a solid solution," she added.
Dr. Sohail Yousaf, Chairman of the Department of Environmental Sciences at QAU, stated in his opening remarks that global warming primarily affects our climate. The average global temperature is now rising at a rate of about 0.18 degrees Celsius per decade.
"The recent floods in Pakistan have affected more than 33 million people and damaged our agriculture, livestock, and infrastructure. More droughts and floods are expected in the near future. "As a result, we must adapt and mitigate; we must also evolve our strategies to combat climate change," he added.
Ms. Naz Baloch, Parliamentary Secretary for Climate Change, addressed the conference's final session and urged the academic and research institutions to increase research on the topics of environment and climate change. "It's the war of survival, saving, and protecting the planet." We should create awareness regarding environmental issues, and "Climate Education" would be a step in the right direction.
During the three-day conference, topics including Biological, chemical, environmental and socioeconomic mitigation against climate change in the context of Pakistan, agriculture and natural resource management, conservation, deforestation, and land degradation, impacts of climate change on wildlife, forest cover changes, air pollution, smog management, the vulnerability of flash flooding due to climate change, circular economy of plastics, waste to energy, e-waste, natural resource conservation in the scenario of urbanization and land encroachers, water conservation, management, and policy implementation, tourism and climate change, the impact of climate change on glaciers were discussed.
Speakers, experts, and scientists from across the country and around the world, Ms. Shabnam Baloch, Country Director of the International Rescue Committee in Pakistan, Dr. Mazhar Iqbal (Conference Secretary and Chief Organizer), Department of Environmental Sciences, QAU, Dr. Waheed