Need To Raise Awareness About Contagious Livestock Bacterial Infection
"Brucellosis is an occupational disease, with those most at risk having close contact with livestock or handling them," Dr. Shahid explains.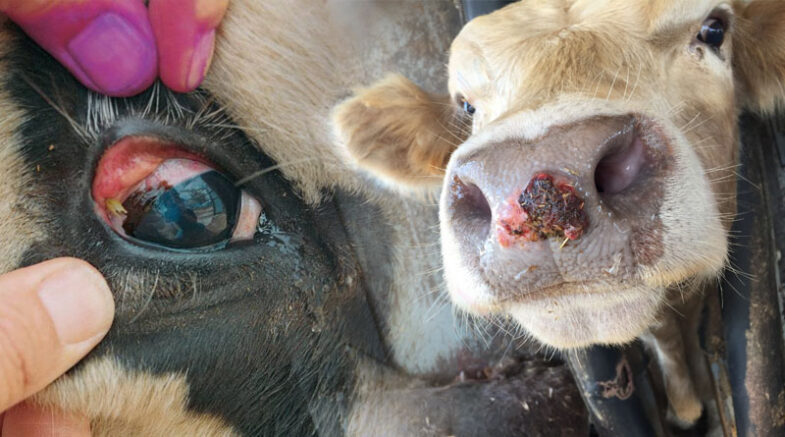 Dr. Muhammad Shahid, a research scholar and expert on zoonotic diseases, has stressed the importance of raising public awareness about the threats posed to public health by Brucellosis disease, a highly contagious bacterial infection of livestock that also affects humans, particularly those who work with animals.
"Brucellosis is an occupational disease, with those most at risk having close contact with livestock or handling them," Dr. Shahid explains.
This disease has public health, animal, and economic implications for communities in developing countries, according to Dr. Shahid, Senior Research Officer Microbiology and Biotechnology Center Veterinary Research Institute (VRI), Khyber Pakhtunkhwa.
Dr. Shahid suggested that, in light of the increased occurrence of brucellosis infection cases among people living in urban areas, it is necessary to raise awareness about the threats posed by this disease and preventive measures.
"Brucellosis frequently manifests in people who come into contact with infected animals and their byproducts," he explained.
The most common way for the disease to spread is through the consumption of raw milk or unpasteurized dairy products from infected animals. Dr. Shahid also emphasised the importance of conducting research to discover additional causes of brucellosis infection, such as consumption of infected animal meat and transmission through other pet animals, such as dogs and cats.
In Pakistan, he continued, only ruminants such as cattle, buffaloes, sheep, and goats have been studied. He also emphasised the significance of conducting research on the transmission of this disease from dogs, a common pet animal.
There are seven to eight brucellosis bacteria species, the most common and well-known of which are Brucella abortus and Brucella melitensis. Dr. Shahid described disease symptoms in people as severe fever, excessive sweating, and joint pains.
The mortality rate from infection is very low, but if it is detected at a late stage, it can be fatal, he warns. He went on to say that in some cases, the illness causes miscarriage in women and impotency in men.
Miscarriage is the most common symptom of brucella in animals, so the animal is taken to a veterinary hospital, where blood samples are taken to determine the infection. Animal treatment is also costly, and in most cases, veterinary doctors advise owners to have the animal euthanized.
People can be saved from the economic losses caused by animal infection if preventive measures are taken, he observed.
Brucellosis a contagious bacterial infection of livestock, is becoming more common in Pakistan, particularly in large dairy herds. This infection has a significant impact on human and animal health, as well as socioeconomic factors in rural areas where rural income is primarily based on land cultivation and domestic animal farming, and people typically live in close proximity to their livestock.
He stated that the occurrence of brucellosis in KP during the current year is around 12.2 percent among males in the Peshawar district and 13.9 percent among females. Similarly, 9.3 males and 15.3 females were reported in Charsadda. Males make up 60% of the population in Buner, 15.3% in Swat, and 11.1 percent in Swabi.
Blood tests from almost all of the province's hospitals are sent to the Microbiology and Biotechnology Center for diagnosis, which takes two to three days. He also stated that researchers at the Veterinary Research Institute are working on developing a vaccine for brucellosis, which is currently imported from abroad.
He advised that brucellosis can be controlled through routine screening of domestic livestock and an animal vaccination programme.
Dr. Shahid also suggested that Afghans visiting Pakistan be tested for brucellosis at border crossings. The majority of Afghans work in the sheep farming industry, and shepherds are particularly vulnerable to infection.
In terms of public awareness, he suggested spreading messages in newspapers, radio stations, and social media about infection symptoms, early treatment, and preventive measures such as dairy farm disinfection, the use of boiled meals and fully cooked meat, and regular animal screening.