Meeting Held To Modernize Teaching Methodology of Universities
In our universities, we need to break down "ego-systems" and instead create "eco-systems" of innovation, said the minister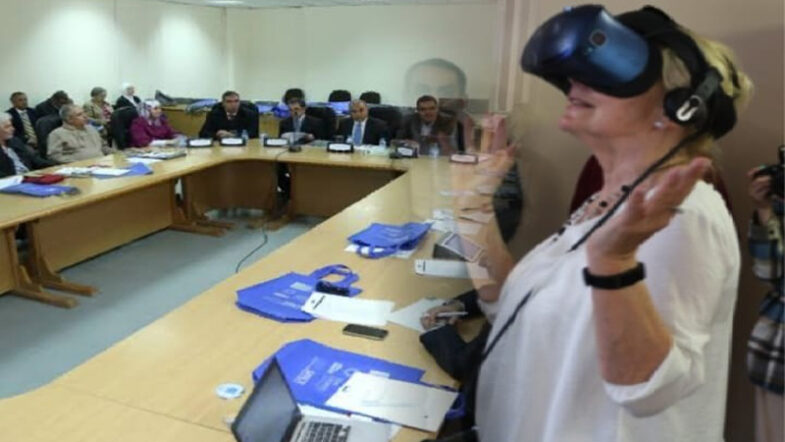 The goal of meeting between Minister for Planning Development & Special Initiatives and VCs of Engineering Universities was to develop a comprehensive action plan for reviewing engineering university curricula and modernizing teaching methodology, aligning engineering education with global competition, and establishing links between industry and university.
According to a press release issued on Sunday, the meeting of Minister for Planning Development & Special Initiatives was held with vice chancellors of the country's engineering universities, representatives of the engineering industry, the Higher Education Commission (HEC), the Pakistan Engineering Council (PEC), and the Institution of Engineers Pakistan (IEP).
The Minister urged the Vice Chancellors (VCs) of Pakistan's engineering universities to reform their curricula in light of the challenges of the fourth industrial revolution and the country's market demands. These were the minister's remarks while chairing the meeting.
"Mere degree-based education doesn't mean anything, but it's the skill set and the skill-based education that our universities impart to the students." "In today's world, skilled human resources are valued more than mere armchair scientists or degree holders; thus, it is critical, particularly for engineering universities, to equip students with modern-day technology and acquaint them with technical knowledge and skills," stated the Planning Minister.
In our universities, we need to break down "ego-systems" and instead create "eco-systems" of innovation, said the minister. It was decided to form a task force comprised of VCs from engineering universities, officials from the HEC, PEC, IEP, and the engineering industry. After a thorough review and extensive expert-level deliberation, the Task Force would issue its recommendation and overall implementation strategy to modernise engineering education in Pakistan by modernizing teaching methodology.
It is noted that since the government came into power in April last year, the planning minister has been conducting such reviews and reassuring his resolve to keep higher education as one of the top priorities.