Govt Considering Multifaceted Strategy To Cope Power Shortage Issue
The current administration is therefore actively working on solutions to avoid load shedding this summer and give businesses and regular consumers relief from the intense heat.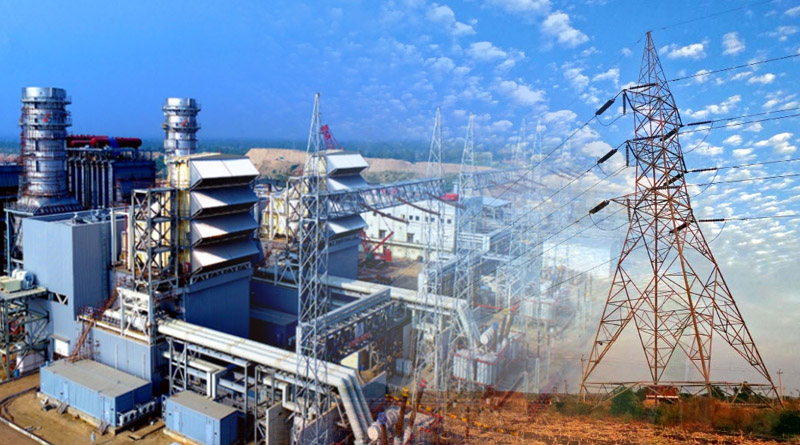 In response to demands from the International Monetary Fund, the government is considering a multifaceted strategy to address the impending summertime power shortage issue.
The smooth supply of power to domestic consumers is equally important because a continuous supply of power is thought to be essential for the development of the industrial, agricultural, and domestic sectors.
The current administration is therefore actively working on solutions to avoid load shedding this summer and give businesses and regular consumers relief from the intense heat.
"Since Pakistan has already declared that it will not construct any new power projects that depend on imported coal and ensure that 60 percent of its power comes from local sources by 2030, rising fuel prices and the new energy situation resulting from the Ukraine war have also forced Pakistan to utilise its domestic resources like hydel, solar, wind, and Thar coal.
In order to give people the most relief possible, we are taking practical measures to overcome load-shedding by concentrating on generation, transmission, and energy conservation the minister of the power division said.
In just 10 months, the current administration has already added 1,980 MW of inexpensive electricity to the grid from Thar coal reserves, in addition to 720 MW and 1100 MW from Karot Hydropower and K-3 nuclear power plants.
Minister claimed that from 2013 to 2018, the China Pakistan Economic Corridor (CPEC) projects successfully added over 10,000 MW of electricity to the national grid under the leadership of the Pakistan Muslim League (PML-N) government, led by the then-Prime Minister. He said that the efforts of the previous PML-N administration had prevented load shedding and left extra power in the system.
He stated that with the official commissioning of the 1320 MW Shanghai Electric Thar Coal Project under the CPEC, total power generation from Thar coal stood at 2640 MW. Another 330 MW Thal Nova Thar coal project that would help lower summer load-shedding and lower the power rate was already synchronised in February. According to Minister, Thar's 175 billion tonnes of coal reserves could produce 100,000 MW of electricity.
Additionally, the Bolan-Gawadar Transmission Line, which will bring 100 MW of electricity from Iran, has been finished. As the transmission line would begin operating in the middle of March, this project is anticipated to address Gawadar's power shortage issues. He stated that the first 600 MW solar project at Muzzaffargarh has been sought after, and open bidding for it will take place on April 17 as part of the 6,000 MW PM's solar energy project.
These domestic power projects would aid in addressing power shortage issue and lowering power rates. He claimed that by June, over 150,000 industrial and commercial consumers would switch to the Advanced Metering Infrastructure (AMI) System, ensuring constant metre monitoring and reducing power theft.
The minister stated that since the government has already waived sales tax and duties on the purchase of solar panels, a bidding process for installing 1–4 MW solar micro-grid stations in rural areas is also scheduled. People were also given simple loans with low interest rates for solar panel installation.
The 1,100 MW K-3 nuclear power plant in Karachi (KANUP), which was built with Chinese assistance, was already inaugurated by the prime minister. However, the government has also started a number of other initiatives, such as shortening business hours, replacing inefficient electricity equipment, installing solar panels to reduce energy consumption in government buildings, raising awareness through campaigns, and approving a conservation policy.