MHI, TNB Genco Sign MoU For Clean Energy Technologies
The Memorandum of Understanding will support Malaysia's effort to become carbon neutral by 2050 and advance the country's energy transition.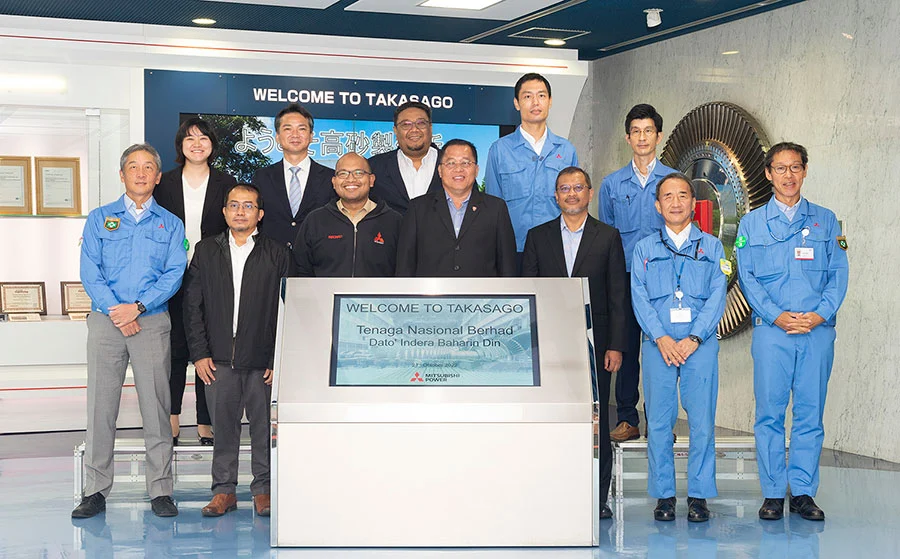 A Memorandum of Understanding (MoU) was signed by Mitsubishi Heavy Industries, Ltd. (MHI), and TNB Power Generation Sdn. Bhd. (TNB Genco), Malaysia's largest power producer, to study and share information about clean energy technologies. The MoU will support Malaysia's effort to become carbon neutral by 2050 and advance the country's energy transition.
Under the terms of the agreement, MHI will carry out studies that look at three crucial aspects of the production of clean energy, with assistance from its power solutions brand, Mitsubishi Power, and TNB Genco.
The hydrogen and ammonia value chain in relation to hydrogen production, supply, logistics, storage, and related infrastructure, low carbon fuel co-combustion technology in thermal plants, and CO2 capture are a few of these.
The parties will also trade knowledge and experiences regarding the MoU's designated areas. This might also entail exchanging technical know-how and experiences to advance Malaysia's use of cleaner energy sources.
Managing Director and CEO of Mitsubishi Power Asia Pacific, Akihiro Ondo, added: "Since the 1960s, Mitsubishi Power has been actively involved in power generation projects in Malaysia."
"We look forward to bolstering our relationship with TNB Genco and extending our support as we jointly explore the capabilities of cutting-edge clean energy technologies that will hasten the nation's transition to net zero emissions. This MoU reaffirms our dedication to continuing to create technologies that aid in the delivery of a sustainable future by our partners in Malaysia and throughout the APAC region."
Through the agreement, MHI, Mitsubishi Power, and TNB Genco will continue their long-standing partnership and intensify their efforts to achieve net zero emissions by the year 2050. This goal is supported by a pledge to cut its emissions intensity by 35% and coal generation capacity by 50% by 2035.
The Mitsubishi Power Malaysia Technical Seminar 2023, which was held in January 2023 and covered knowledge-sharing of strategic plans as well as cutting-edge, market-leading power generation technologies and services to support Malaysia's energy requirements, is the precursor to the MoU.