Japan affirms to upkeep IT sector of Pakistan

STAFF REPORT ISB:Pakistani delegation comprising of senior officials from Pakistan Computer Association (PCA) paid visit to Japan. The delegation was led by President PCA, Munawar Iqbal.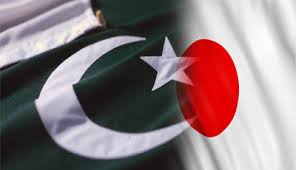 The delegation had meeting with First Secretary, Embassy of Japan Economic and Development, Hisahshi Tsumura. Munawar Iqbal briefed him about PCA, its objectives, contributions, ongoing and projects in pipeline. He said that PCA was the only registered body in Pakistan that represents Computer and IT industry. Munawar apprised that PCA can play paramount role in bridging communication fissure between people, particularly entrepreneur community of Pakistan and Japan by exchanging precise information on Pakistani market. He urged Japan competent authority to assist Pakistan in building skilled human resource in IT sector and also in setting up computer hardware assembling plants in Pakistan for indigenous assembling that will make IT sector boost due to availability of economically viable computer products as a result of that.

Hisahshi Tsumura avowed him and said that Japan was set to discover new trade and investment avenues in information technology (IT) sector of Pakistan. He also stressed on strengthening of linkage between business communities and companies to extract maximum benefit from this exhilarating prospect.
--
Short Link: https://www.technologytimes.pk/?p=13590