Morocco becomes 22nd Member State of COMSATS

STAFF REPORT ISB: Morocco becomes the 22nd Member of (Commission on Science and Technology for Sustainable Development in the South (COMSATS) as consequence of proactive interaction and consultations by executives of COMSATS with Moroccan government officials. An official accession agreement was signed between COMSATS and Government of Morocco.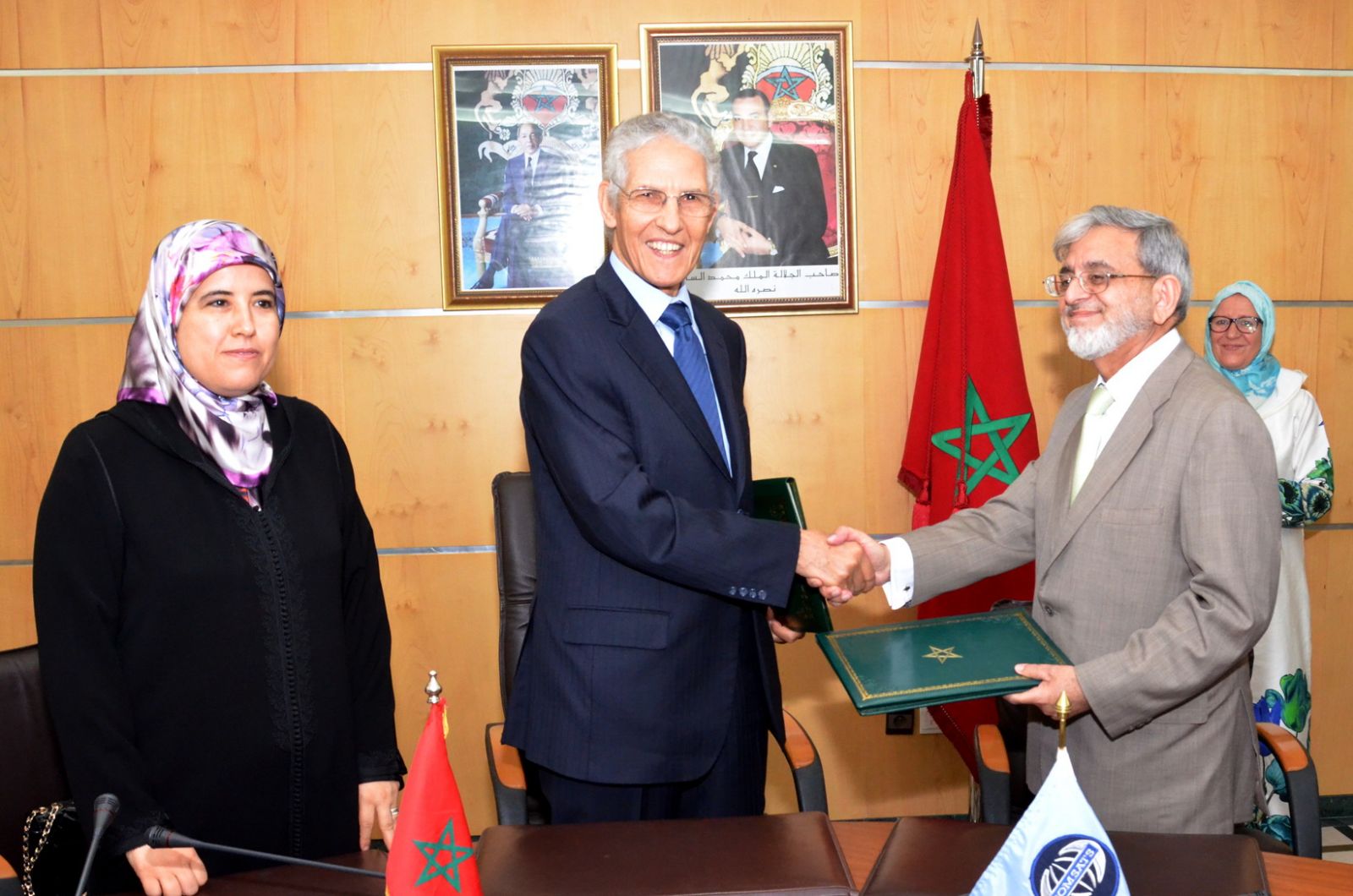 Dr. Imtinan Elahi Qureshi, Executive Director COMSATS and Lahcen Daoudi, Minister of Higher Education, Scientific Research and Training, Morocco signed the agreement.

Dr. Qureshi in his brief comments revealed some distinctive features of COMSATS as an intergovernmental organization and highlighted the importance of COMSATS membership for Morocco. He also noted the unique geo-political importance of Morocco as the doorway to Europe and as a country where the first ever university of the world was established in 8th century.

Speaking on the occasion, Daoudi eulogized Pakistan as a country with venerable SandT capacity and especially recognized the laudable commitment of Pakistan in hosting COMSATS Secretariat in Islamabad. He recalled that Morocco was the center of culture, science and education in 12th century and played a significant role for world civilization. He further stated that Morocco was looking forward to play a productive role as COMSATS member state.

Moroccan SandT institutions can now benefit from various other initiatives of COMSATS pertaining to science and technological development.
--
Short Link: https://www.technologytimes.pk/?p=13868