Nigeria enders deal for Pakistani cotton growth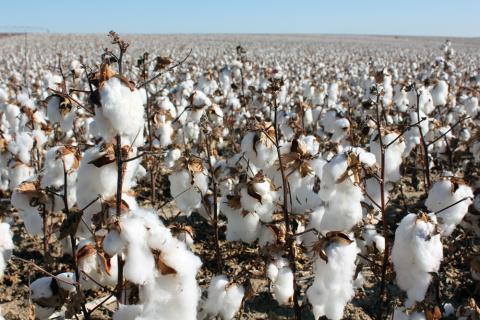 MONITORING REPORT ISB: Nigeria has signed an MoU with Pakistan and Germany on cotton development with the objective to explore various investment opportunities in the cotton sector covering areas like cotton farming, production, processing, and its value chain development.

Under the MoU, Arewa Cotton, involved in ginning and selling cotton lint to Nigerian textile mills, would supervise and coordinate with Germany and Pakistan on developing a practical method of cotton development.

"The Nigerian government has entered into a partnership with international communities to fully explore the prospectives related to cotton farming and industry," said Andrew at a workshop recently organized in Nigeria.

He also said that with the inadequate cotton production in the country and the losses recorded because of the contamination by foreign matter which reduces the financial value of Nigerian cotton, the involvement of the Nigerian government with cotton would yield useful results.

Minister of Agriculture and Rural Development, Akinwumni Adesina said the Nigerian government has increased its involvement through the Growth Enhancement Scheme (GES), exclusively for cotton farmers, to help achieve the set goals for cotton.

The GES was designed with the purpose of providing affordable agricultural inputs like fertilizers and hybrid seeds to farmers, to help them raise their yields to match global standards.

The GES is a novel scheme, which tries to do away with the difficulties usually associated with the distribution of fertilizers and hybrid seeds in the country.
--
Published in: Volume 05 Issue 34
Short Link: https://www.technologytimes.pk/?p=11968