Pakistan to be among 25 world economies in 2025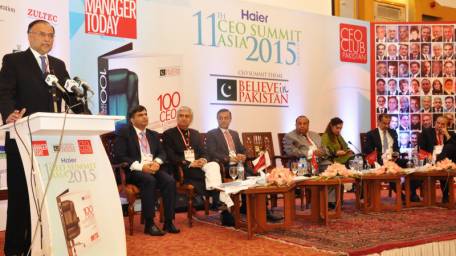 STAFF REPORT ISB: Minister for Planning Reforms and Development Ahsan Iqbal has said that Pakistan and United States are discussing ways and means to getting 10,000 Pakistani Ph.D students trained in American universities.

"The Pakistan government has drawn a roadmap to train 10,000 Ph.D scholars in different areas including science, technology, engineering, Maths as well as in the social sciences," Ahsan said this at a discussion as the chief guest organized by the Centre for Strategic and International Studies in Washington.

He presented a review of the Pak-US relations and discussed challenges and opportunities facing Pakistan, said a statement issued by Ministry of Planning Reforms and Development.He said the government has charted out a new course for Pakistan and through consultation within the country and with the stakeholders the vision 2025 has been prepared. He expressed hope that by 2025, Pakistan should be among the top 25 economies of the world.He said the government is allocating from its own resources and funds for developing the Ph.D program.
--
Published in: Volume 07 Issue 10
Short Link: https://www.technologytimes.pk/?p=15387